Atlantic girls track excited for busy weekend at State
May 15th, 2019 by Chris Parks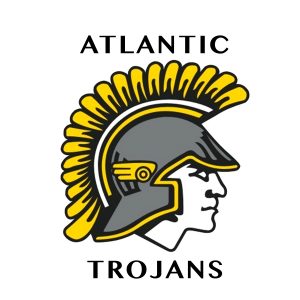 The Atlantic girls track team is preparing for one of the biggest weekends at State Track in recent memory. The Trojans qualified 9 events for State, including 6 individual event and 3 relays.
Individually Haley Rasmussen will compete in the Long Jump and 200M Dash. Alyssa Derby will compete in the 200M Dash as well. Pluma Pross is in the 400M field. Heidi Williams will be in the 400M Hurdles. Karsyn Rush will run in the 800M. Taylor McCreedy will be in the 1500M.
Atlantic Head Coach Matt Mullenix said the team has really improved as the season moved along and their work has really bared fruit as evidenced at the state qualifying meet.
Mullenix thinks the team will be very well prepared for State competition because the Hawkeye Ten has been very strong this year.
Class 3A athletes will be competing in the morning session on Thursday and Friday this year. We'll have full coverage of the meet with hourly on-air reports and online results on our sports page.
Listen to the full interview that KJAN Sports Director Chris Parks conducted with Coach Mullenix below.
Podcast: Play in new window | Download (11.0MB)