Atlantic boys track eager to push for State Title this weekend
May 15th, 2019 by Chris Parks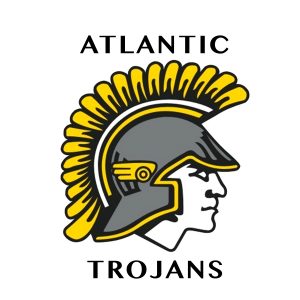 The Atlantic boys track team finished as State Runner-Up in Class 3A last season and the Trojans are eager to push for a title again this year. The Trojans scored 63 points a year ago and came up just 6 points shy of Marion for the title. This year Atlantic will compete in 9 events for those valuable points.
The Trojans have 4 relay entries: Sprint Medley, Distance Medley, 4x800M, and 4x400M. They will also send out 8 individuals to compete. Tyler Moen and Zade Niklasen are both competing in the 200M and 400M. Chase Mullenix will try to defend his title in the 800M. Craig Alan Becker will also be in that 800M field, as well as the 1600M Run. Jalen Petersen will run the 3200M.
Atlantic Head Coach Jordan Mullen said the team is primed to do well because they are peaking at the right time.
The mental aspect becomes a little easier for coaching staffs at the State Meet since the lineups are pretty much set. For the athletes it's now about sharpening that mental edge and Coach Mullen says the team's confidence helps that right now.
Class 3A athletes will compete in the morning season on Thursday and Friday this year. The Trojans' first event on Thursday will be Jalen Petersen in the 3200M Run at about 10:25am. Listen to the full interview with Coach Mullen below.
We'll have updates from state track nearly hourly on KJAN through the three-day meet. Our first report Thursday comes your way at 10:45am. Tune in on AM 1220, FM 101.1, and online at kjan.com. You can also follow written results on our sports page.
Podcast: Play in new window | Download (6.4MB)