WEEK OF NOVEMBER 6, 2023
November 6th, 2023 by Jim Field
FOR SALE:  wooden twin size bunk beds. Good shape. $200.00.  766-3281.
WANTED: A small pickup to buy or trade for a 2002 Ford Explorer.  Call 712-243-4016
FOR SALE: Snowtech Snow blower 24in. 3-4 years old still in good working condition. Asking $300. Call 712-249-0518
FOR SALE: Ultra-lite 2 passenger plane with $7000 parachute. Asking $16,000. Also have an add-on furnace for a wood burning stove. Paid $2000 new…asking $1700. Call 712-355-1566
FOR SALE:  AKC Rottweiler puppy.  Ready for her new home now.  Tail, dew claws and 1st shots done.  Both parents on site.  Call or text 712-249-2692 for more info.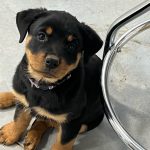 FOR SALE: Deluxe food dehydrator in original box, with 5 adjustable trays for dried fruits and Nutrional snacks and includes instructional cookbook for $35 or best offer. 12 quarts of quakers state 5-W-20 oil for $39 or best offer. Brand new kerosene oil space heater 9000 BTU, in original box, and with operating directions for $35 or best offer. In Atlantic call 712-243-7706 and please leave a message.
FREE:  to a good home, Cats …1 orange kitten 5 months old.  All are fixed and up to date on shots.  Need homes for 3 reasons…. They are trying to sell the house that I live in and I still haven't found a place to live.  Have too many as I rescued some and when my mom passed I have hers and some don't get along with others.  Call 531-530-9492.
GIVEAWAY: A Crown Royal Blue metal tin box in good condition and 30 sacks. FREE in Atlantic. 712-243-4297.
WANTED:  Looking for any type of dog for my grandson, call 402-305-9053.
FOR SALE: Property in West Okoboji, Iowa. Has a 2-story cabin with a 2-car garage on a double lot. Cabin is in need of repair. Also have 2 skid loaders for sale. One is a Case with tracks, the other is a New Holland with good tires. Also have Allis Chalmer tractors for sale. or more information, call 712-355-1566
FOR SALE: 21 inch red Murry lawn mower. Runs good and in good shape. Just changed the oil the sharpened the blades. Asking $20. Also have two vacuum sweepers both in good condition and work very well. Asking $10 for each of them. If interested come to 304 west 13th Street in Atlantic.
WANTED: Good, dry firewood. Please call 712-254-0766
FOR SALE:  Metal shelf for bathroom, has 3 shelves with potential for adding another.  Dimensions: 24 wide, 66 tall.  Asking $25.00,  call/text 701 240 8190, I live in Atlantic.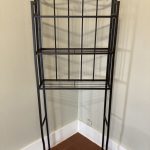 FOR SALE:  Amana 22 cu. ft. side by side refrigerator with wood trim, works great, would be great for extra space for holiday gatherings.  Asking $100.00 and you pick up.  Call 243-4132 or message leave.
FOR SALE:  One year old, black 16.4 cubic foot Whirlpool refrigerator for $425, located in Atlantic.  Call 515-554-5660.
FOR SALE: Bush hog. 63″wide. Hooks onto front of skid loader. Less than one year old. Asking $4,500. Also an aluminum light pole with a 3 light fixture set-up. $600. Ez-Flo 12ft fertilizer/seeder for $35. Call 712-355-1566
FOR SALE:  Cabela's folding cargo carrier.  Measures 60 X 20 X 6.  Sells for $179.99 at Cabela's asking $100 or best offer.  Pick up in Atlantic.  Call 402-890-3990.  SOLD!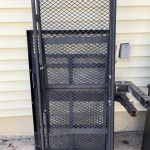 FOR SALE: Grinder/mixer for $2,000. Also a 50 gal Westinghouse Energy Saver water heater. Paid $2,400 new, asking $800 (still in crate). 712-355-1566
WANTED: A small forklift and an older style Sears or Napa battery charger on wheels.  712-355-1566
FREE:  (2) sheets of styrofoam 25 x 21 x 1.5, (2) sheets of styrofoam 23 x 16 x 1.5, (2) sheets of styrofoam 19 x 16 x 1.5, (2) bags of styrofoam peanuts.  Call/text: (701) 240 8190, I live in Atlantic.
FOR SALE:  Black Lab pup, Born Sept 14, 2023. Eating solid puppy chow. Vet checked, 1st shots and de-wormed. Pure bred (not AKC registered). $500.  712-249-6389.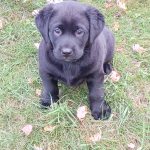 FOR SALE:  Farm fresh free range eggs available. $3.00/dozen.  For more information call 402-659-2752.  6 dozen minimum required.  Farm Fresh turkeys available for Thanksgiving.  Being processed the week of the 13th  of November.  $25.00 deposit required to hold order.