WEEK OF SEPTEMBER 25, 2023
September 25th, 2023 by Jim Field
FREE:  a Phoenix barbecue grill, works just fine.  Call 712-249-3730.
FOR SALE:  25 pound pull-behind weed sprayer with motor for $125 OBO.  Call 712-249-3730.
FOR SALE: Square hay bale elevator for $300. Also motorcycles for sale. From 175cc to 1100cc…street bikes, dirt bikes, scooters and a custom Can Am with only 900 miles…asking $700 and up. Chevy Silverado extended cab custom 4×4 pickup. Asking $8000 or will consider a trade. 712-355-1566
GARAGE SALE:  1 1/2 miles north of the 5 X 80 Country Club on Highway 25 (3455 Highway 25, Casey) Friday, September 29 from 4:00 pm to 6:00 pm, Saturday, September 30 from 9:00 am to 3:00 pm and Sunday, October 1 from 10:00 am to 2:00 pm.  Featuring new Avon collectibles, antiques, holiday decorations, book/cookbooks, jewelry bicycle, porcelain dolls, lots of clothing and more.
FREE:  Brother TM350 ink cartridge. Brand new in box. Call 712-249-3978
FREE:  Oven, outside of Brayton.  Call 712-250-0164 or 712-254-1164.
WANTED: Looking for a small pickup to buy or trade for a 2002 Ford Explorer. Needing a wagon or cart to pull behind scooter and a small riding lawn mower in good working order. Call 712-243-4016.
FOR SALE:  A 7 pc matching bedroom set. Includes bed, dressers (one with mirror), end tables. Very heavy and very well taken care of. For pictures, call 515-554-5660. Asking $2000 obo
FOR SALE: Brand new white Whirlpool microwave, Panasonic upright vacuum and a Bissell upright vacuum. Each item is $10. If interested, stop by 304 W 13th in Atlantic. Ring the doorbell on the West back door.
FOR SALE:  First Alert wired 4-camera with 7″ LCD monitor camera system, includes 100′ of extension cable, brand new, never been out of the box, asking $175.  Call- 712-778-2792, if no answer leave a message.
FOR SALE: NEW black swivel bar stool,  regular height with a back. Best Offer. Call 712-769-2426 or cell: 605-651-3135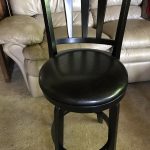 WANTED:  Steel rim 2000 Chrysler Cirrus.  Also selling a full roll of chicken wire for $50.  In Griswold, call 712-406-6455.
WANTED:  Looking for tomatos and spaghetti squash.  In Atlantic, but willing to drive to harvest, call 712-254-0766.
FOR SALE:  F1B golden doodle puppies.  Call 972-679-7920.
FOR SALE:  lift assist recliner with independent foot/back movement, USB port, remote, interior seat depth: 22″, seat height: 20″, seat width: 22″, weight capacity: 301 lbs.-400 lbs.  Excellent condition.  Asking $1,200.00.  Call 712-243-2662.  Leave a message if no answer.
FOR SALE:  Zero gravity adjustable bed, single size, base and Sealy mattress.  Head and foot positions adjustable.  With full body massage and wireless remote control.  Excellent condition.  Asking $500.00.  Call 712-243-2662.