WEEK OF AUGUST 28, 2023
August 28th, 2023 by Jim Field
WANTED: Looking for a small pickup to buy or trade for a 2002 Ford Explorer. Needing a wagon or cart to pull behind scooter and a small riding lawn mower in good working order. Call 712-243-4016
FOR SALE:  Ceiling Fan with 5 blades and 5 lights.  Asking $25.00.  Located in Anita.  Please call 712-254-0961.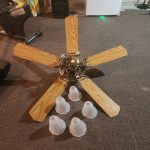 FOR SALE: Medium size bicycle in good condition for $20. Also a baby swing for $20. Will deliver to Exira and Atlantic. Call 712-254-0217
FOR SALE:  Pet grooming table with tools, Adjustable height.  $35.  Call 417-463-4070.
FOR SALE:  72″ dark oak dining room table with 6 very comfortable leather covered chairs.  Had very little use, so in great condition.  Located in Adair.  Call 417-463-4979 to see it.  Asking $600, or make an offer.
GARAGE SALE:  POP-UP Indoor Garage Sale at 8 W. 4th Street, Atlantic, TODAY (Thurs)- 4:00 pm to 7:00 pm.  *Look for the balloons!*  Boy's clothes & shoes (ages 6-10), Girl's/Junior's/Women's clothes & shoes (Girl's 7/8 to Women's Lg), Coats/snowpants, puzzles/games, kid's blankets, cups/mugs, housewares, picture frames, dog beds/harnesses, bed sheets, comforter & more!
FOR SALE:  Lenox "Poppies on Blue" Chinastone, used 11 dinner and 9 salad plates, also very good condition 10 cereal/soup bowls, 12 mugs, then 1 each 8" round vegetable bowl, 14" oval serving platter, open sauce boat, 6" soufflé bowl, cheese trivet, and bread & butter plate.  Asking $200.     REDUCED TO $100! Call or text 712-249-3976 if interested.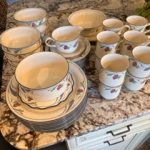 FREE! Tomatoes! Just have too many! Located at 507 5th Street in Griswold. Call 712-778-4491
FOR SALE:  3 men's size large winter jackets: 1) dark gray quilted light weight but very warm.  Little wear, good work jacket.  $30.  2) Navy fleece-lined light weight, but warm.  Size 42-44 (large) for $25.  3) Never worn, very nice for cold weather with zip-out lining.  Gary-brown and dressier 3/4 length. Asking $35.  Call 712-343-6972 in Avoca.
FOR SALE: Transparent oil natural deck stain….4 gallons of- Cabot #3000. Sells new for $55/ gallon- selling for $40/gallon. 4 gallons of Sherwin Williams. Sells new for $67.50/gallon- selling for $50/gallon. Purchased last fall, so still fresh! Call 712-254-0018
FOR SALE:  2 Fishing rods (10$) each and a 15- or 17-pound string (10$).  Located in Griswold, call 712-406-6455.
FOR SALE: …Red swivel office chair $5.  2) A new White Whirlpool microwave $10.  3) Bissell upright vacuum $10.  4) Panasonic upright vacuum $10.  Call 712-304-4550 or stop by the west back door at 304 W 13th Street and ring the doorbell.
FOR SALE:  a beautiful large oak hutch with lighting.  Asking $125.  Call 249-3730.
WANTED:  searching for extra apples that you are not interested in picking from your trees. We can clean up the fallen ones and even pick boxes for you! Thank you! (661) 361-3147 we are in Atlantic.
FOR SALE:  Several Coca Cola collector items. To see and for more information call 712-249-1825.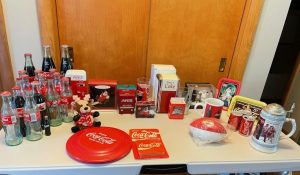 FOR SALE:  8 place settings of white dishes.  52 pieces in all.  8 dinner plates, 8 cups, 8 saucers, 8 cereal bowls, 8 soup bowls, 8 dessert plates.  Also includes a large serving bowl, platter, sugar bowl and creamer.  In excellent condition, only used a few times.  $40.  712-243-3311.
FOR SALE:  2000 Sterling Dump Truck.  15.5 Henderson Box with Liner, 3126 Cat Engine 275 HP, Air, Electric Windows, Tilt Sterling, AM-FM, 498,213 Miles, Eaton Fuller Trans 8LL, 26,308 Empty, 58,000 Gross, $39, 950.00 OBO.  Call/Text 641-202-2012.  More photos upon request.
FREE:  I have a twin south shore (white) headboard.  Frame, Box springs, mattress, and bedding.  Free if you come get it.  712-249-6213.
FOR SALE:  Snowblower, asking $350 for it!  712-249-6213.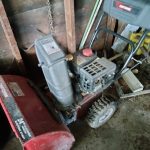 FOR SALE:  2009 Chevy Silverado.   I am asking $10,900.  Come test drive it!!  If interested please call:  712-249-6213.