WEEK OF AUGUST 21, 2023
August 21st, 2023 by Jim Field
FREE TO A GOOD HOME:  inside cats.  All ages.  All are up to date on shots.  3 year old sandy color neutered male, a little shy but loves to be petted, name is Dillan.  He just needs that special home that will love him and not have so much competition with other cats.  A tortoise shell that doesn't like to be touched.  She loves to watch you eat hoping to get some.  Up to date on shots.   I really need homes cause I am looking to move as there selling the house I'm in and can't take all with me.  Call 531-530-9492.
WANTED:  a used washing machine.  Call 243-2301.
FOR SALE:  8 place settings of white dishes.  52 pieces in all.  8 dinner plates, 8 cups, 8 saucers, 8 cereal bowls, 8 soup bowls, 8 dessert plates.  Also includes a large serving bowl, platter, sugar bowl and creamer.  In excellent condition, only used a few times.  $60.  712-243-3311.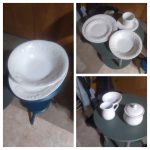 FOR SALE:  flocks of ceramic geese.  Large goose with yellow beak is a cookie jar, includes 2 small geese, asking $10 for the set of 3.  Small geese with burgundy beaks, asking $7 for the set of 2.  Large geese with blue beaks, asking $15 for the 2.  Take all of the geese for $25.  Call/text 417-876-7108, Kimballton area, will deliver to Atlantic area.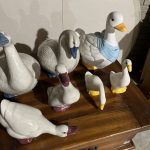 FOR SALE:  2020 Chevy Equinox LT (SUV) AWD with Hitch pkg.  2.0 Turbo with only 42,000 miles.  29 mpg Highway driving. Very nice ride for $23,000. Call more information…712-254-6167.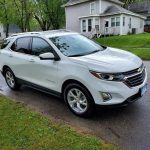 WANTED:  Looking for a dog groomer to bathe and cut my dog's hair. I am willing to travel to Anita, Adair, Audubon or other towns close to Atlantic. Also looking for a small pickup to buy or trade for a 2002 Ford Explorer. Needing a wagon or cart to pull behind scooter and a small riding lawn mower in good working order. Call 712-243-4016
FOR SALE:  Lenox "Poppies on Blue" Chinastone, used 11 dinner and 9 salad plates, also very good condition 10 cereal/soup bowls, 12 mugs, then 1 each 8" round vegetable bowl, 14" oval serving platter, open sauce boat, 6" soufflé bowl, cheese trivet, and bread & butter plate.  Asking $200.  Call or text 712-249-3976 if interested.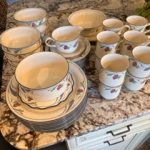 FOR SALE: 1) Black leather swivel office chair $10. SOLD!  2) A new White Whirlpool microwave $10.  3) Bissell upright vacuum $10.  4) Panasonic upright vacuum $10.  Also a 21 speed green metallic mountain bike for $20.  SOLD!  Call 712-304-4550 or stop by the west back door at 304 W 13th Street and ring the doorbell.
FOR SALE:  GE Air Conditioner,  12,000 BTU,  used just one season, asking $250.  Call 712-249-1940. Price has been reduced to $175.00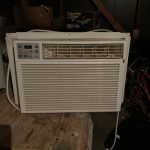 FREE TO A GOOD HOME: Striped grey neutered male…1 year and 4 months old, also an older striped gray that loves to lay on your lap…neutered also.  Orange kitten -4 months old, neutered also with shots .  They all love to play with the laser light or a string.  531-530-9492.
FOR SALE:  Lift chair, grey suede, used very little, $250 or best offer.  Located in Elk Horn, call 712-764-3333.
FOR SALE:  Three year old purebred Dorper Ram. $350.  Very gentle.  Walnut 712-249- 1819.
FOR SALE:  Set of 4 tires.  Size 225-65/R17 .  85-90% tread life yet.  They have road hazard protection per manufacturer.  Nice!!   Asking $250.00.  (712)482-5547 in Oakland.  Call between 10:00 am & 2:00 pm please.
WANTED:  searching for extra apples that you are not interested in picking from your trees.  We can clean up the fallen ones and even pick boxes for you!  Thank you! (661) 361-3147 we are in Atlantic.
FOR SALE: 2 skid loaders… New Holland 55 hp super turbo diesel with rubber tires and a 95 hp Case Track with new tracks. Also have 2 Sinclair gas pumps for sale…one diesel, one gas…asking $600 each. Seller is looking for a 4wd tractor with a loader. Call 712-355-1566 in Council Bluffs
FOR SALE:  I have a Brute 2,500 PSI gas power washer for sale, used very little, $200 or best offer.  Also, a King Wood Stove with blower $500 obo.  And, Jonsered HD 18 inch chain saw, used very little, $300 obo.  Please call 712-250-0655 if interested.
FREE:  frost free refrigerator, rusty on the outside from being in damp basement.  Not rusty on the inside.  Works great but has a couple defects.  Easy access from walk out basement.  Call 712-304-5375.
FOR SALE:  First Alert wired 4- camera with 7″ LCD DVR monitor camera system, includes 100′ of extension cable, brand new, never been out of the box, asking $150.  Call: 712-778-2792 if no answer leave a message.