WEEK OF JULY 24, 2023
July 24th, 2023 by Lori Murphy
GARAGE SALE: 804 E Mahogany in Atlantic. Thursday, July 27 and Friday, July 28 from 8-5. Saturday, July 29 from 8-12. Crafts, baby items, kitchen, books, plants…lots and lots of misc.
FOR SALE:  Ammunition for sale; 9mm, .38 Special, .357 Mag, 45 ACP, .22 Mag, and .22 LR, call for prices.  Contact: Steven 575-590-1305.
FOR SALE:  First Alert wired 4-camera system with 7″ LCD DVR monitor includes 100′ of extension cable, brand new never been out of the box.  Asking $200.  Call 712-778-2792, if no answer leave message.
FOR SALE:  Ash firewood, quartered and split. 18″ long. Ready to go. Price depends on amount you want to buy. In the Kimballton area 417-876-7103
FOR SALE:  I have a 24 inch Diameter, 2 inch thick cedar slab I'll let go for $30.  It would be hard to find cedar this size and condition.  Call Tim at 712-249-9242.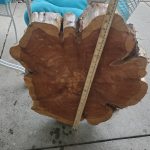 FOR SALE: Small square bales of oak straw…$7 each. Also small square bales of grass hay…$8 each. Will sell any amount. Call 712-249-5160.
HELP WANTED: Needing someone to replace a couple pieces of siding on my house. 712-243-4016 DONE
WANTED: A small Chevy or Ford pickup. Also still looking for a small cart or wagon to pull behind scooter. 712-243-4016
FOR SALE:  Schwinn Airdyne stationary bike.  Great condition.  Cools as you pedal.  Call to make your best offer.  In the garage so easy to see and take home.  In Atlantic.  Call 712-243-4297 (no txt). SOLD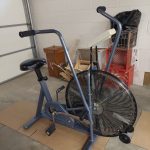 FREE TO A GOOD HOME: Gray Tiger male, neutered, 1 year and 3 months old named Mr Lucky.  Sandy colored male around 2-3 yrs old named Dillan.  Kittens that are around 3 months old.  Orange male and light gray striped female and a tortoise shell.  Call 531-530-9492.  Have more kitties also.  I really need to find homes as they're trying to sell the house I rent and if I have no where to go I can't take them all with me.
FOR SALE:  Whirlpool side by side Refrigerator with ice/water dispenser.  Used for 6 months then stored in garage was brand new from W&S pick up Atlantic.   $900 OBO.  712-789-9147.
FOR SALE:  Walnut coffee.  Table for sale.  $130.  Call Tim at 712-249-9242.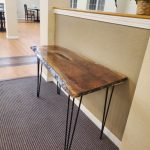 FOR SALE:  1998 Toyota Camry.  104,000 miles.  Has new struts, new tires, new brakes.  No rust.  Leather interior.  Asking $6,500.  Also, a 1988 Chevy Silverado…regular cab, long bed.  350 automatic.  Cold a/c. In excellent condition!  Asking $7,000.  Call for more information… 712-254-6036.