Union County Communications "flooded with incomplete, accidental 9-1-1 calls"
May 26th, 2023 by Ric Hanson
(Creston, Iowa) – Officials with the Union County Law Enforcement Center (LEC) said Friday (Today), they have been flooded with incomplete accidental 911 calls occurring from cellular devices. Authorities says it is believed that the cause of these calls is the Emergency SOS features on cell phones, and the newest operating systems as well as 911 features on smartwatches and other devices that people DON"T know they are activating.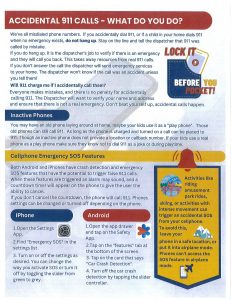 In order to prevent accidental 9-1-1 calls, consider the following tips:
#1 If you accidentally call 911 please stay on the line and answer the 911 dispatcher's questions. If you hang-up we will do everything possible to get in touch with you. Please answer that call back. We must assume that all calls are for emergencies, and there are occasions where people do call 911 and cannot relay their emergency because of criminal conduct or medical issues.
#2 Be familiar with your device(s). One common 911 accidental dials happen when cell phone user put their phone into a cup holder, purse, or pocket. That's because the side button on the phone pushes on the edges.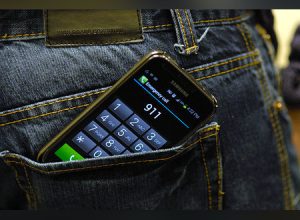 Do you know how your device is programmed to dial 911? Are those settings appropriate for your life?
Are you using your device or storing it in a way that increases the likelihood of an accidental 911 call?
Can you change the settings to reduce the chance of dialing 911 accidentally?
Remember, accidentally dialing 911 can tie up emergency resources and divert attention from genuine emergencies. Please carry your phone carefully. Make sure your phone is securely placed in your pocket, bag, or purse to minimize accidental pressure on the screen or buttons.