Atlantic softball gaining footing with young roster
May 26th, 2023 by Chris Parks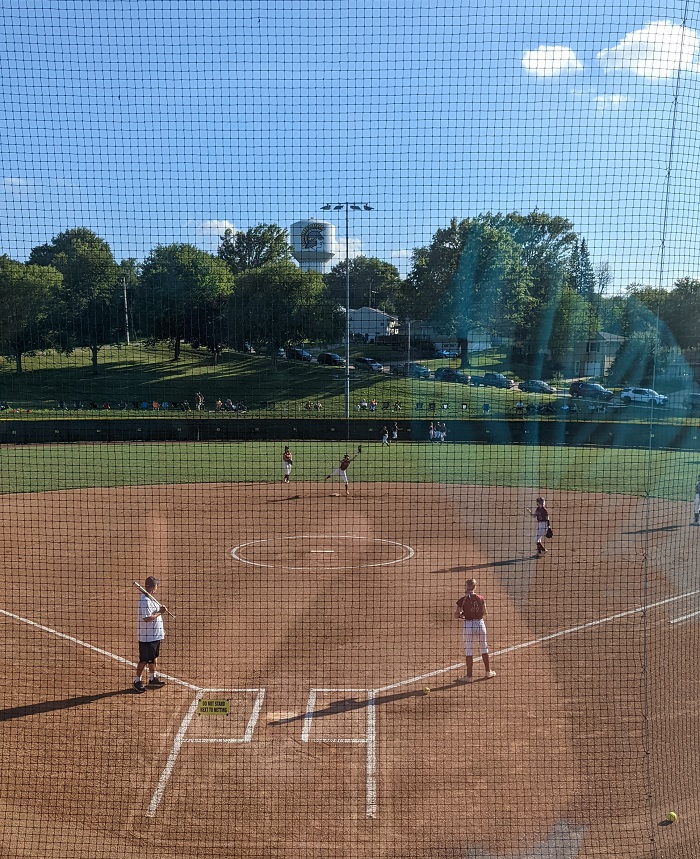 The Atlantic softball team is off to a 1-1 start to the season and opened up the year ranked 12th in Class 3A. A few seniors are there to lead the way but there is a lot of youth on the field this season for head coach Terry Hinzmann. He said they have had a few growing pains to start the year.
The Trojans have just 3 seniors on the roster after one of their top returnees, Jada Jensen, suffered a knee injury during the soccer season. Coach Hinzmann said the players that return with some experience have done a good job so far of leading.
The Trojans have enjoyed a good run of success recently. Last season was their first in 6 seasons that ended with a double-digit number in the loss column and even then still reached the regional finals. Coach Hinzmann said it will be fun to see how the team responds to some early season miscues and pushes toward their goals.