WEEK OF MARCH 20, 2023
March 20th, 2023 by Lori Murphy
FOR SALE:  glass shower doors & frames to put on top tub around the glasses door they very nice!!!  Phone is 712-268-5448, address 404 East Depot Street, Exira.  if interested in them please call and make an appointment.
FOR SALE:  John Deere X590 with power steering, electric lift deck, grass catcher and double bagger.  One owner, purchased in 2018, with about 300 hours on it.  Asking for half of original price.  Call 515-710-3254 in Exira to see or test drive.
FOR SALE:  Shore Land'r boat trailer.  Hauls a 16 ft boat.  Includes 1 7/8″ ball hitch.  $300.  Call 712/549-2410.  SOLD!
FOR RENT:  A 2-bedroom house at Lake Manawa for $900/month.  Call 712 355-1566.
FOR SALE:  Double-wide garage storage unit with double door.  Also, a Chrysler LeBaron convertible with 100,000 miles for $2,000.  Call 712 355-1566.
WANTED: Used janitor cart. Call 712-254-0214
WANTED: 1) Small forklift. 2) Staircase ladder, walk-up kind on wheels. 3) Smaller water heater, 10-20 gallons, electric. Call 712-355-1566 in Council Bluffs.
WANTED: Worn out bed sheets and bedspreads. Call 712-250-1418.
WANTED: Tin sheets to roof a garage. Will pick it up. Also looking for a small wagon or cart to pull behind a small 4-wheel scooter and a dog groomer in the Atlantic area. Call 712-243-4016
WANTED: Scrap iron. Will pick up and haul away at no cost.  712-249-8225
FOR SALE:  File cabinets for $5 each.  712-249-7173.
FOR SALE:  Triple slow cooker new in box for $30.  Also, dressers and 2 desks, some chairs and end tables, a sale before the sale of items.  Call 712-249-7173.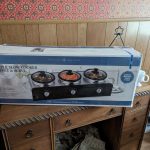 WANTED:  Good used washing machine for family with four kids.  Please call or text 712-254-1239.
FOR SALE:  A 1999 Jeep for $1,000.  Call 712-249-5482.
FOR SALE:  A bass boat with full size motor and trolling motor, includes trailer.  Asking $3,500.  Call 712-249-9838.
FOR SALE:  VHS movies, mostly older westerns and Hallmark movies, Lonesome Dove series in a 4 pack.  $1.00 each or $10.00 for all 15 tapes.  Call:  712-249-0315.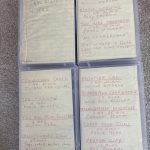 FOR SALE: Brand new in box…Granite Stone cook and bakeware. Asking $100.  Call 712-243-5096 in Atlantic.  Also 13 bags of Portland cement Type 1. Bags weigh 92.6 lbs each. Paid $19 per bag new. Would like someone to take all 13 bags for $100.  SOLD!
FOR SALE: La-Z-Boy recliner. Grey/blue color. Like brand new condition. Pet free/ smoke free home. $300.00 cash. Call 712-249-6834 in Atlantic