WEEK OF JANUARY 9, 2023
January 9th, 2023 by Jim Field
FOR SALE: Selling a box of puppy supplies. New or barely used. A Snuggle Pup with Heartbeat, almost full box of Puppy Housebreaking Pads, a small dog bed, an XS Dog Harness, 2 small collars, Bells to hang on your door to aid in Potty Training for your pup!! New cost for all items over $100.00. Selling all for $50.00. Call or text 712-249-5675
FOR SALE: Antique road grader, CAT brand. 8ft blade, everything works. $600. Antique ringer washing machine, works, $200. Antique snow sleds, steel rail type, 2 are new, asking $40 on up. Call 712-355-1566 in Council Bluffs.
FOR SALE: Wildcat 4×8 twin fan snowblower. 3-point mount style with two chutes. 8-foot wide. Located in Rembrandt, IA. Asking $8,750. Call 712-296-3946.
FREE: Vitamaster 1200 Treadmill- works. The time, pulse & speed monitor work, incline does not. Call 641-745-7505.  CLAIMED!
FOR SALE: Black swivel bar stool. New regular height bar stool with a back. Best Offer. Call 712-769-2426 or cell: 605-651-3135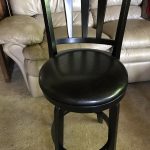 FOR SALE: (1) 6,000 bushel and (1) 12,000 bushel grain bins. Both have drying floors. Will sell all or parts. Prices are negotiable. Located near Hamlin. Call 712-304-0178.
FOR SALE: Deluxe SUNBEAM mixmaster mixer—white–12 speed—burst of speed—small & large bowl–beater ejecter—dough hook—turntable– lightly used.. Asking $20.00 Call 712-243-4132 SOLD
FOR SALE: Dewalt DW 705 compound miter saw. 12″ saw. Used, works perfectly. No longer need. Asking $125. Call 712-254-3673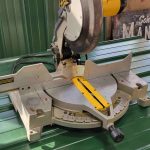 FOR SALE: Pure bred jack rat-terrier puppy, 10 weeks old, had first puppy shot, tail is docked, wormed twice , female. Call 712-589-3503.
FOR SALE: Wooden Ox Yolk in excellent condition, asking $250 firm. A very useful item for farming. Call 712-243-4132 or leave a message.
FOR SALE: Brand-new pair of shoes and a brand-new pair of slippers. Both size 14 W. Call 712-250-4021.
FOR SALE: 6- 9-inch Pyrex pie plates. $15 Call 515-523-1350
WANTED: Older duck call for display. Call 712-249-1775
FOR SALE:  2003 Subaru Forrester, milled Head with new head gasket, new brakes and new tires, new catalytic converter, 30 MPG.  Asking $2500.  Contact Steve at 575-590-1305.
FOR SALE:  Carpenter's supplies, including a variety of doors and windows, asking $5 and up.  A variety of farm machinery for $100 and up.  A Chrysler Lebaron convertible with 100,000 miles, asking $2,300 OBO.  Call 712 -355-1566.
WANTED: Looking to buy a container or multiple containers.712-355-1566
FOR SALE: Tandem disks, one 14ft and one 12ft. Tandem ground packer, 10ft wide. Call 712-355-1566.