WEEK OF JANUARY 30, 2023
January 30th, 2023 by Lori Murphy
FOR SALE: 1) Weed sprayer that needs a new tank but is in great shape. 2) Chevy Astrovan, 4-wheel drive but needs a new motor. Has a V6 in it now. 3) A hood for a 1957 Chevy, fully restored with all chrome for $300. 712-355-1566
FOR SALE: Pink & black car seat for $35. Also, a dorm size refrigerator for $25 and a Little Tykes Cozy Coupe for $20. Call 712-243-6271
FOR SALE: A pull type 45′ boom 500-gallon sprayer with walking tandem axels, foam marker and hydraulic pump. Asking $600. Call 712-250-0185
FOR SALE: 1) Carpenter supplies. Lots of new doors and windows still in packaging. $5 on up. 2) Tractors. H-International, Allis-Chalmers D14, Allis-Chalmers D17. All wide front ends. 3) Motorcycles from 170CC on up. Dirt bikes, street bikes, and one Can-Am with 900 original miles. $700 on up. Call 712-355-1566 in Council Bluffs.
WANTED: Looking for large Corelle bowls. 7 1/4 " wide. Any color. Call 712-249-3978.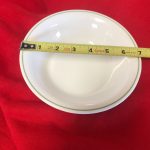 FOR SALE: An approximately 14′ aluminum fishing boat with a set of aluminum oars for $180. Also selling a number of fishing poles for $5 on up. Call 712-249-0233.   SOLD!
FOR SALE: 1999 Chevy Suburban. 8 passenger. Asking $3,000. Call 712-789-9385
FOR SALE: Sharp brand Stereo, 300 watt with 5 disc player. Asking $20. Also a 19″ Element TVs for $20. 712-254-3193