WEEK OF NOVEMBER 28, 2022
November 28th, 2022 by Jim Field
FOR SALE:  Two goats, 1 male and 1 female.  Female is pregnant and should give birth in next 30-40 days.  Asking $250 for the pair.  Please text 712-827-0249.
FOR SALE:  Great Pyrenees, born April 2022.  Vincent is an amazing farm dog!  He is very gentle and great with other animals and kids.  We are moving and unfortunately cannot take him with us. Asking $600.  Please text 712-827-0249.
FOR SALE:  Vintage Sunbeam Mixmaster stand mixer, complete with two glass bowls and two beater attachments.$40.  Call 712-249-9207.  SOLD!
WANTED:  Looking for sink trap for an old farmhouse kitchen sink.  Call Katherine (712)590-7001.  FIXED!
FOR SALE:  Many doors and windows, including a 9′ x 7′ garage door.  Also, many colors and shapes of tile, asking $1/box.  And, a Westinghouse water heater and a wood burning furnace, both still in the crate for $800 and up on each.  Call 712-355-1566.
FOR SALE: 4 tires on 5 bolt aluminum rims.  Size 265/75/R15's. Less than 3,000 miles on them, in good condition. Also have a spare. Make an offer. 712-363-4286
WANTED: Jack stands used to level an RV Call 712-355-1566
FOR SALE: Dolmar cement cutter. Has a $130 blade and new catalytic convertor. $175 Call 712-355-1566
WANTED: Black powder pistols. .36 or .44 caliber. Call 712-249-7637
WANTED:  Looking for Snow Removal for Sidewalks and the Parking Lot in Audubon, Iowa at The Friendship Village Apartment Complex.  Please call 712-243-4033 if interested in cleaning the sidewalks, the parking lots or both.
FOR SALE: Red Dragon Tow Hitch. Used to pull pickup behind tractor or combine. Heavy duty. Asking $30. Call 712-249-3978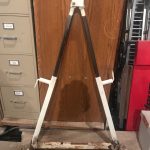 WANTED:  Silver plated or sterling silver spoons and forks.  Call 712-549-2410 in Brayton.  Ask for Greg.
FOR SALE:  Golden Retriever puppy. Needs a family.  Call 712-579-1981.
WANTED:  I'm looking for a 1-2 bedroom house for rent.  Preferably with a garage.  I'm a good renter.  Always on time with rent money and take good care of the property.  I'm a disabled veteran and Born Again Christian, no wild parties or smoking.  Please call 712 249 9242 ask for Tim.
FOR SALE: Weather Tech floor liners. Came out of a Ford Explorer. Have the front floor liners, back and 3rd row seating floor liners. Asking $75. Call for more information 712-249-9783
WANTED:  A tailgate for a 2009 Ford F-150 pick-up.  Color doesn't matter.  No dents or rust.  Call 712-249-2891.
FOR SALE: Polk soundbar. 38″ long. Used for one month. Selling for $150 obo. Call 712-254-0217. Will deliver to Exira or Atlantic
FREE TO A GOOD HOME:  Orange tabby Male neutered kitty.  Friendly and likes laying on lap too. 531-530-9492.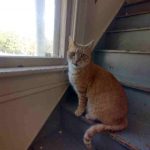 FREE TO A GOOD HOME:  Gray striped male neutered kitty.  531-530-9492.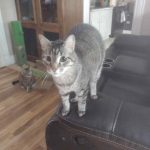 FREE TO A GOOD HOME:  Female gray kitty, spayed and front declawed. Needs a home with no other cats. 531-530-9492.  I really need to find good homes for these kitties. They deserve it. Wasn't their fault they were born.  I can't keep all these cats unless someone wants to give me a country house to live in where there's more room.