WEEK OF NOVEMBER 7, 2022
November 7th, 2022 by Lori Murphy
FOR SALE: Bullet type kerosene heater for shop or garage…NOT FOR USE IN HOME. Call 712-249-8225
FOR SALE:  Precious Moments. 1982 "Bundles of Joy."  About 7" tall, 1983 "Share Our Season Together."  About 5" tall, 1989 "Merry Christmas Deer."  About 5" tall.  $20 for the set.  Call or text 712-254-3990.
FOR SALE:  Precious Moments Christmas. 1980 "Come Let Us Adore Him".  Plays "Joy to The World". About 7" tall.  And, 1992 "Do Not Open Till Christmas" Plays "Toyland". About 7" tall.  $15 each or both for $25.  Call or text  712-254-3990.
WANTED:  Silver-plated or sterling silver spoons and forks.  Call Greg 712/549-2410.
FOR SALE:  Graco Extend2Fit car seat. It's gray and black. Date of manufacture is 7-30-19. Has been used exclusively in a Grandma's car so it hasn't had a ton of use. It's in great shape. They are about $165 new. I'm asking $60. Call 712-249-3999 after 3:30 please.
FOR SALE:  Inversion table, like new $100. Honeywell gas generator, 400 watts. Works like it should $400. Call 712-249-0642 in Atlantic.
FREE:  stair stepper exerciser. Call 712-249-0642 in Atlantic.
FOR SALE:  Calf creep feeder $600. Rec room equipment including a foosball table, hockey table and hot tub all for $200. Looking for a large round bale of hay. 712-355-1566
FOR SALE:  A 1940's desk $25. Numerous tools including sockets, pliers, screwdrivers, hand saws and more. Asking $15 each for saws and .50 each on sockets. Call 712-254-0837 in Atlantic.
FOR SALE:  2005 Chevy Silverado with lift gate and tool boxes.  22,300 miles. $4000.  Call or text 712-304-0880.
WANTED:  80,000 BTU propane heater for shop. Please call:  605-651-3134 or 712-769-2426 and leave a message if no answer.
FREE: Tame rooster and hen. Just don't want to deal with them this winter. Located in Elk Horn. Call Sue at 712-764-8161
FOR SALE:  White Yard Boss 800 Lawn Vac, Chipper/Shredder.  Max 3″ Chipper. 8 Hp.  With new Vacuum Hose.  $350 Cash. 712-243-9782. If no answer, please leave message.  SOLD!
FOR SALE:  a Femco-brand heat houser for a small utility-type tractor.  Side entry, measures 24″ x 54″ and includes brackets.  Asking $75 OBO.  Call 712-296-3733.  In Linn Grove.
FOR SALE: Unopened collectible tin Dale Earnhardt DVD set.  Copyright 2006. Narrated by Paul Newman. Asking $20 obo.  Will meet in Atlantic.  Call or text 712-249-4848. SOLD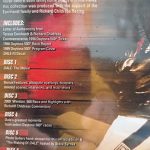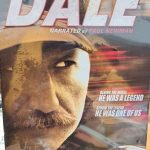 WANTED: Looking for a decent 6 yr crib mattress size 28″ x 50″.  515-523-1350.  FOUND!
FOR SALE: A selection of brand new, never been worn clothing. Sizes L and XL including: 12 sweatshirts in assorted colors. brand new sport jacket and slacks, goose down jacket, tan suede jacket and brand new hunting coveralls and waterproof clothing. Also have a small tv to sell and some miscellaneous automotive items including a car cover. Make an offer, cash only. Call 712-243-3350 or stop by 2108 Oak Street in Atlantic.
FOR SALE:  Walnut end table with cup holder: $20.  Call 712-249-9242.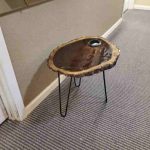 WANTED:  Looking for a tailgate for a 2009 F150 Ford pickup. Color doesn't matter. No dents or rust please. Call 712-249-2891  FOUND!