CAM opens the season with road win over AHSTW
November 23rd, 2022 by admin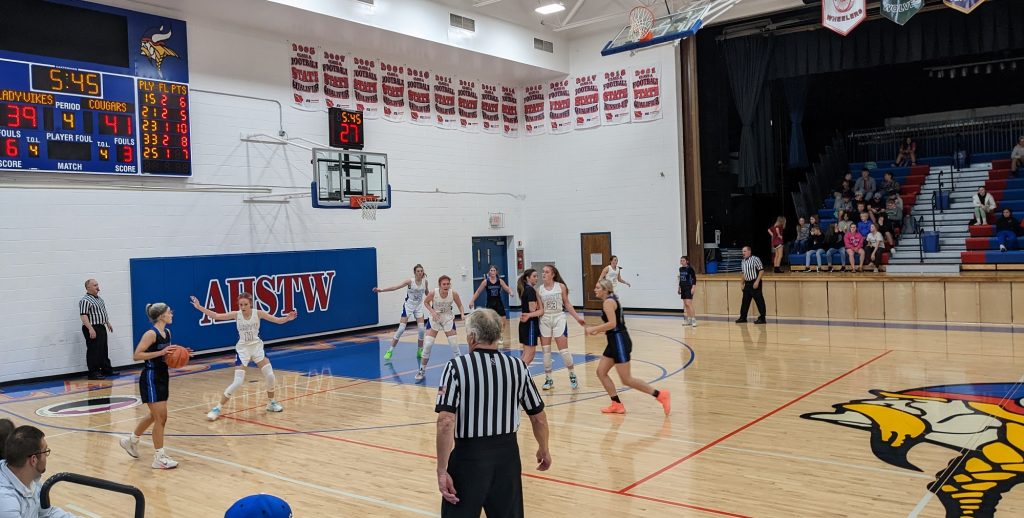 The CAM girls basketball team picked up a road win over AHSTW 58-43 to open their season. The Cougars led most of the night but had to fight back from a run by the Lady Vikes to start the second half. CAM led 33-24 at the break but AHSTW opened the second half with an 11-0 run to grab a momentary lead. CAM responded by scoring the next 8 points in the period to seize control again. Some late forced turnovers and transition buckets helped the Cougars pull away.
CAM head coach Joe Wollum said it was a good game to start the season with.
The Cougars got some balanced scoring production with 12 each from Eva Steffensen and Kiera Nichols and 11 each from Meredith Rich and Reese Snyder. Bree Bower also added 7. Coach Wollum was happy they could produce as a group.
The Cougars were able to force 24 Lady Vike turnovers on the night and after a sloppy first half took better care of the ball themselves in the second.
CAM starts the season at 1-0 and will prepare to host Woodbine next Tuesday. AHSTW was led by 20 points from Delaney Goshorn and they start the season at 0-2. The Lady Vikes will head to Riverside next Tuesday.