WEEK OF OCTOBER 24, 2022
October 24th, 2022 by Jim Field
FREE TO GOOD HOMES:  I need homes badly for these kitties please.  Missy is a Female spayed and front declawed. Friendly and likes people but not other cats as she has been picked on by many.  Toby loves to lay on laps and is friendly once he knows you.  JoJo is lovable and playful too.  Black and white one has no name yet. I been caring for him and he needs a home too.  They are all fixed and up to date on rabies shots.  531-530-9492.
FOR SALE:  20-25 white cotton tablecloths for 8-foot banquet tables.  8 round cotton tablecloths for large round tables.  Asking $5 each.  Call 712-563-3858.
FOR SALE:  Miami Dolphins leather jacket, size large, asking $90.  A motion-activated clown mannequin to scare your friends on Halloween for $220.  A 2-row John Deere planter for $400.  Call 712-355-1566 in Council Bluffs.
FOR SALE: 2 Amana brand dehumidifiers, an upright freezer and a Whirlpool washer and dryer.  DRYER IS SOLD!  Both work like they should. Washer is newer. Bought locally at W&S. Will be having a moving sale soon. Located in Atlantic 712-250-0434
WANTED:  External speaker for a television for my aging parents for around $100.00.  Call 712-249-4625.  FOUND!
WANTED: To rent a 2-or-3 bedroom house with a garage in or close to Atlantic for a couple….no kids.  712-828–5885.
FOR SALE: Soundbar. 38″ long. Used for one month, asking $150 obo. Also have a small baby crib for $40. 712-254-0217
FOR SALE:  Several appliances including a wringer washer, 2 dishwashers and a small refrigerator for an apartment or dorm, asking $20 and up.  A commercial table saw with extended arms for $75.  SOLD! A Chrysler LeBaron convertible with 100,000 miles for $1,800.  Call 712-355-1566.
FOR SALE:  Men's Carhartt canvas coat and bibs in size 2XL-regular.  Also, a men's jacket, size XL, never worn.  And child's 8-10 nylon snow pants.  Located in Greenfield.  Call 641-221-0822.
WANTED:  An old Volkswagen van or pick-up truck from the 1950's or 1960's in any condition.  Will pay a finder's fee of $500 if your tip results in a sale.  Call 620-910-7257.
FOR SALE:  LOW-LINE BLACK ANGUS BEEF in 1/4's, 1/2's and Whole.  Our calves are born and raised on pasture until weaned without the use of growth hormones, or antibiotics. The cows glean organic fields in the fall and winter, and are supplemented with organic hay.  The calves are finished on Non-GMO corn, organic hay and organic oats.  The average hanging carcass weight size for a quarter beef ranges from about 125 to 165 pounds.  Their smaller size requires less freezer space, costs less, and still yields well.  For more information and to order, please call 712-250-0311.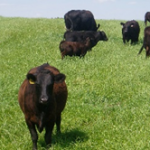 FOR SALE:  An H International tractor, restored two years ago.  Asking $1,800.  Call 712-355-1566.
WANTED:  A small forklift and a 12′ or taller ladder or walk-up stairway ladder.  Call 712-355-1566.
FOR SALE:  Vitamaster 1200 Treadmill – works.  The time, pulse, & speed monitor work.  Incline does not work.  $25.00.  Call 641-745-7505.
MAKE OFFER: A wheelbarrow full of black walnuts. Call 712-250-0902…NO TEXTS
WANTED:  a 12′ or taller folding ladder.  Cement tools.  Call 712-355-1566.
FOR SALE:  Just in time for Halloween, a talking clown mannequin.  Sit it by your front door and watch it scare people.  Asking $220.  Call 712-355-1566.
FOR SALE:  Pure bred German shepherds looking for homes. Only females left. Born September 2nd, contact me at (712) 249-1922.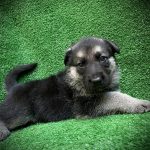 FOR SALE:  Small square corn stalk bales dry and tight, $4 each, call Jim 712-249-8972.