Riverside hosts St. Albert in district opener on KJAN
September 1st, 2022 by Chris Parks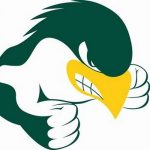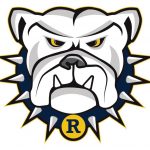 The Riverside Bulldogs and St. Albert Falcons will square off in Oakland on Friday night for an early season Class A District 7 football game and we'll have coverage on KJAN. The Bulldogs are coming off a disappointing start to the season with a 41-0 loss to Red Oak in week one and Coach Darrell Frain said they needed to build back up some confidence this week.
The Bulldogs weren't able to establish the run as well as they would of liked against the Tigers and Coach Frain said some more balance is going to be needed to have some success. Stopping the run will be a priority this week as the Falcons bring in tailback Brendan Monahan who had 258 yards on the ground against Treynor in the opening week.
The Falcons came up short in that opener against Treynor 21-17. Coach Jake Driver said they felt they played well but made some mistakes to prevent them from notching the win.
Driver said they have gotten back to basics with their offensive scheme and it has created a good rushing attack. Coach Driver expects a good challenge from Riverside and has a lot of respect for Coach Frain and his staff.
The Bulldogs and Falcons will kickoff at 7:00 p.m. Our broadcast night on KJAN will start with our pick 'em show Who's Gonna Win? at 6:00 p.m. followed by pregame at 6:30 p.m. Chris Parks and Mike Smith will have the call on AM 1220, FM 101.1, and online at KJAN.com You can also watch the game through the student run broadcast on the Riverside Sports Television Network channel through the KJAN Video Network.