WEEK OF AUGUST 8, 2022
August 8th, 2022 by Jim Field
FOR SALE:  A John Deere manure spreader for $500.  And, several retaining wall blocks for $100/pallet.  Call 712-355-1566.
FOR SALE:  I have one ticket for sale for the Knoxville Nationals for Saturday night.  I paid $51 and selling it for $25.  Section L, row 11, seat 25.  712-249-3558.
GARAGE SALE:  101 East 13th Street, Atlantic, Friday 10-6, Saturday 9-4, Lots of miscellaneous, Beds -dressers -dishes – retro vintage.
NEED A GOOD HOME:  For adoption fee, two kittens, fun and playful.  Call 712-744-3381.
GARAGE SALE:  Friday/Saturday at 400 East 4th St. in Atlantic.  Two satellite dishes, boat awning, tools and much more.
FOR SALE:  4 pick-up tires, 265-75-R15 on aluminum rims, in good shape.  Call 712-296-3654.
FOR SALE:  Adaptive bicycle $500.  Call or text 712-249-4044.
FOR SALE:  Coffee table $50.  Call or text 712-249-4044.
FOR SALE:  Adjustable recliner with remote, smoke and pet free home. $100.  Call or text 712-249-4044.  SOLD!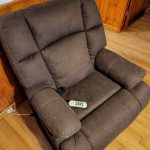 FOR SALE:  Couch smoke free pet free home, $200.  Call or text 712-249-4044.  SOLD!
WANTED:  Looking for a horse farrier in Southwest Iowa/Council Bluffs area who trim hooves on a pony. Also, someone who puts up carports or has carports or sheds for sale.  Call 712-355-1566 in Council Bluffs.
FOR SALE:  A Chrysler LeBaron convertible with 100,000 miles for $2,000 OBO.  Call 712-355-1566.
FOR SALE:  Self-propelled Snapper mulching mower (no bag), 7.25 HP Briggs & Stratton engine.  Asking $55 OBO.  No text messages.  Calls only to 712-250-0902.  Leave a message if no answer.
FOR SALE:  Buffet with marble top and mirror, $300 or OBO.  And, Ryobi electric lawn mower, like new, $75.  Call 712-249-9977.  SOLD!
FOR SALE:  McCullough Eager Beaver weed eater with straight shaft, works fine, asking $50.  2 Makita variable speed cordless drills with spare batteries and chargers.  $25 each or both for $45.  2 Larson 32″ x 80″ storm doors, white, older, glass and screens are good, $20 each or $30 for both.  Call 712-304-4998 in Hamlin.
FOR SALE:  Manual wheelchair for $1,000.  Call 712-249-4044.
FOR SALE:  Power wheelchair for $3,000.  Call 712-249-4044.
FOR SALE:  1995 Rinker 180 3.0 Mercruiser. $7,000.00.  Please call 712-779-0039.
FOR SALE: Commemorative Iowa Mormon Trails Doll – dated 1996 – Doll House – Griswold, IA. Lissie Elder Doll. Includes booklet about Lissie Elder and her family's journey along the Mormon Trail. Very interesting. Back of booklet is signed by Betty La Folliette Johnson #63. Nicely dressed with leather?? boots and purse. Doll stands approx. 18" tall. Glass dome stands approx. 24" tall with solid wood base. Asking $75. Call or text 712-254-3990. SOLD!

FOR RENT:  2 bedroom house Elliott.  1 bath, 1 + car garage. $725 month 1 year lease.  $725 deposit.  No pets, no smoking.  Stainless fridge and dishwasher.  Central heat and air.  Trash service included, other utilities and mowing are tenant responsibility, call 712-789-2577.  RENTED!
FOR SALE:  A Jade 35 Husqvarna/Viking Sewing & Embroidery machine.  This machine was purchased directly from Viking 2018.  I am the original owner.  I used it periodically for about 2 years.  It was cleaned by Viking in 2021 and used very little since then.  This machine has 120 built in sewing stitches, all its original accessories including 70 embroidery designs and a embroidery hoop.  Asking $800.  Also, a futon, originally purchased from Bryman's in November.  Asking $150.   Located in Atlantic.  Call 515-825-8992. SOLD!