Produce in the Park celebrating National Farmers Market Week with scavenger hunt coupons for kids
August 10th, 2022 by admin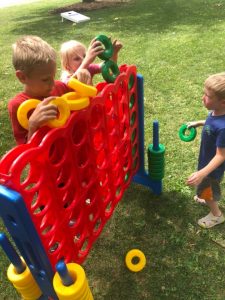 ATLANTIC, IA – Produce in the Park is celebrating National Farmers Market Week Thursday, August 11, with one-dollar coupons for all kids age 12 and under who complete a farmers market scavenger hunt.
Coupons can be spent with any vendor at the park on August 11, including food trucks Little Green Trailer and Hungry Spartan Pizza. Little Green Trailer serves a variety of BBQ dishes along with Tropical Sno. Hungry Spartan Pizza will be serving single slices with various toppings, including special Double Cheeseburger.
Produce in the Park is funding the coupons to draw attention to the many benefits farmers markets provide communities. According to the Farmers Market Coalition, "For every dollar of nutrition
incentives spent on farm direct purchases, such as at a farmers market, it is estimated to result in a contribution of up to 3 dollars to the U.S. economy." Farmers markets also spur entrepreneurship by serving as business incubators with low barriers to entry, and markets can increase produce consumption—a win for health.
Fresh, local produce at park this week includes tomatoes, cucumbers, zucchini, sweet corn, onions,
garlic, eggplant, peppers, and more. As always, customers will enjoy free live music, games, and other
activities. Vendors will also be selling local meat (chicken, beef, pork, and lamb), honey, farm-fresh eggs, popcorn, fresh-squeezed lemonade, pastries and desserts, and a variety of beauty products and crafts.