WEEK OF JULY 25, 2022
July 25th, 2022 by Jim Field
FOR SALE: 1940's school desk $20. Bathroom vanity with sink $20. 712-254-0837
FOR SALE: 16×16 in oak end table. Hand made, one of a kind. $50. Call Tim at 712 249 9242 and leave message.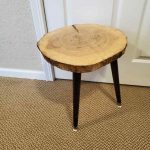 FOR SALE:  Several motorcycles, from 170cc to 1100 cc, including dirt bikes, scooters collectibles, customized street bikes and a CAN-AM Spyder that has 900 miles on it. Starting at $700 and up. Also, a Chrysler LeBaron convertible with 100,000 miles for $2,000.  Several window air conditioning units and a few furnace units for $20 and up.  Call 712-355-1566.
WANTED:  a motor home, 4WD SUV or ATV side-by-side. or   Call 712-355-1566.
FOR SALE:  I have a 1 and a half year old male dog trying to sell for $225.00 to a good home.  It's small in size and partially trained.  If anyone wants to buy him, they may contact me at 712-249-8424.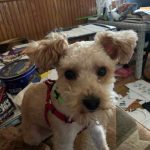 FOR SALE:  Ultralite 2-seat trike airplane with parachute for $16,000.  1957 Chevy restored hood and starter for $300.  50 gallon water heater, still in the crate for $800.  Wood burning stove in crate for $1,500.  Call 712-355-1566.
FOR SALE:  White FRIGIDAIRE Upright Freezer, 13 cubic foot, 61"H, 28.5D, 29.75W, $350.  New from W&S 9/19/2019.  Available in Atlantic.  712-249-5105.  SOLD!
FOR SALE:  1950 M tractor—power steering, live hydraulic & overdrive 12 V.  Good tin & tires.  Also, an H tractor—-12 V., live hydraulic.  A 7′ scoop on front & 8′ blade on rear.  Both are in running condition & would be good ones to restore!  $2000. for choice.  Located in Anita area.  Call 712-254-3265  or 712-249-0116.
FOR SALE: Baby crib on rollers. Includes mattress. Asking $25, you haul. 712-254-0217
FOR SALE: 1998 Harley Davidson 95th Anniversary Heritage Springer. 9300 miles…has been stored inside. Call for more information and to discuss a price. 712-254-6036
FOR SALE:  McCullough Eager Beaver weed eater with straight shaft, works fine, asking $50.  2 Makita variable speed cordless drills with spare batteries and chargers.  $25 each or both for $45.  2 Larson 32″ x 80″ storm doors, white, older, glass and screens are good, $20 each or $30 for both.  Call 712-304-4998 in Hamlin.
FOR SALE:  Golden Retriever puppies, only a couple left, parents are service dogs.  Call 712-579-1981.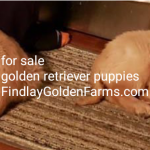 FOR SALE:  I have a fire pit ring for sale.  Asking $30 – I can be reached at 712-318-2396 and I am located in Atlantic.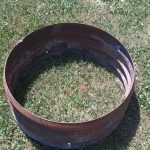 FOR SALE:  An antique wringer washing machine, still works, asking $200.  A roll away dishwasher for $20.  A 9′ x 10′ garage door, still in the package, for $400.  Call 712-355-1566 in Council Bluffs.
WANTED: Looking for a 3 wheel scooter, electric or battery operated. Wanting to buy locally or need information on where to find an inexpensive one. 712-243-4016 please leave a message if no answer.

FREE TO A GOOD HOME:  Thunder & Lightning….We are orange kitties and brothers.  We are really mellow.  We sleep a lot.  Thunder talks to you especially when he wants food.  We are both front declawed and neutered.  We like to be brushed and petted but do not like to be picked up.  We like the laser light too.  We like laying in a cat tree too.  531-530-9492. We are in Atlantic.
FREE TO A GOOD HOME:  Missy…..I am front declawed and spayed. I love playing with the laser light. I lost my owner a few years back and need a new home.  I live in Atlantic.  531-530-9492.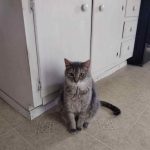 FOR SALE: Luggage trailer for pulling behind motorcycle or small car $200. 3-point pole driver for fencing $100. Chrome bumper for a semi or dump truck. Measures 96″x 18″ asking $25. Located in Council Bluffs 712-355-1566
FOR SALE:  Several different sizes and styles of ceramic tile, new in the box, will take 50 cents a bundle.  Several colors and styles of retaining wall block for 50 cents each or $100 for a pallet.   Rec room equipment, including a hockey table (not air-hockey), originally $1,600, and a foosball table. Also a California brand hot tub, all new with parts in the box (pump, heater, blower, control panel) for $400.  Call 712-355-1566 in Council Bluffs.
FOR SALE: 12′ aluminum John Boat (flat bottomed boat) comes with a 1.2 hp Eska motor and an electric trolling motor. Asking $700 Call 712-254-3818 please leave a message if no answer.
FOR SALE:  Used recumbent elliptical, Octane xR6ce, excellent condition, currently $4,500 new, available in Atlantic for $995.  712-249-5105.
FOR SALE:  John Deere 285 disc mower, 3 point, 10 foot, field ready, $6,000 price reduced to $5,800. Located in Villisca. 712-249-8114.