WEEK OF MAY 9, 2022
May 9th, 2022 by Jim Field
FOR SALE:  2005 Dixon ZTR Silvertip commercial riding lawn mower.  72″ cut, 27 horsepower, 832 hours.  Asking $6,000 cash only.  Call 712-254-3685.
GARAGE SALE: May 13th from 8-5, 804 E. Mahogany. Books, clothes, plants, craft items, lots of misc.
FREE:  to pick up 4″x 4″ heavy ceramic tile. Some new but mostly used. Dark rust fades to darker shade. Taken out of our foyer and kitchen.  Call 605-651-3135 or 712-769-2426.
FOR SALE:  3 Allis-Chalmers tractors (2 D17's & a D14), asking $3,200 each.  Also, a pair of discs (14′ and 12′), asking $600 each.  And, an antique Caterpillar road grader for $600.  Call 712-355-1566 in Council Bluffs.
FOR SALE:  Electrolux upright vacuum cleaner, was top of the line, in good condition.  Bags are available.  Asking $20.  Call 712-249-3978.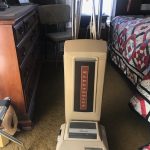 RE-HOME:  Two cats that need a new loving home.  Owner is moving and can't take them along.  One is 8 years old, black and named "Lady."  The other is her daughter, 7 year old "Molly, gray/black striped.  Both have their shots.  Call 712-764-7644
FOR SALE:  Scaffolding, dry wall stilts and a chrome bumper for a dump truck.  $75 for each item.  Call 712-355-1566 in Council Bluffs.
FOR SALE:  2011 Ford F-150 extended cab with XLT package and flex fuel, 83,700 miles (13,000 on the tires), has been well taken care of.  Located in Rembrandt, IA.  Asking $19,900.  Call 712-296-3946.
FOR SALE:  Custom made coffee or end table.  $125.  Call Tim at 712 249 9242 leave message.
FOR SALE:  Ariens Rocket 5 rear tine tiller, older heavy duty model.  $300.  712-250-1005.
FOR SALE: 1) Retaining wall block, lots of it- about a semi load, lots of shapes and sizes and plenty of each type, 50 cents on up. 2) Chrysler Lebaron convertible, 100,000 miles, clean with no rust, $1,800. 3) Ultralite two-passenger airplane, trike, comes with parachute, $16,000. Call 712-355-1566 in Council Bluffs.
FOR SALE:  High Chair – great condition! $40.  Sports Card Collection – $200.  New ThirtyOne / Like-New Scentsy Items – entire Table $350 OBO.  641-512-6117.
FOR SALE:  Approximately 6 week old 20 lb Red Wattle/ Berk X home-raised feeder pigs.  Weaned and ready to go.  $80 pickup near Exira, IA.  Amazing meat quality.  712-249-1963.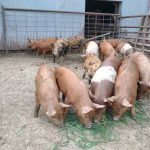 FOR SALE: 1) Golf cart, needs batteries, comes with a charger, $650. 2) New Holland IS170 skid loader with super boom, diesel, $16,000. 3) 22 foot motor home, $2,500.  Call 712-355-1566 in Council Bluffs.
FOR SALE:  Genuine Raggedy Ann Doll Collection $200.  Meat Tenderizer – used once, like new! $85.  TY Beanie Babies – entire collection $225 or $10 each.  Adam @ 641-512-6117.
FOR SALE:  2015 Forest River Wildcat 34 ft fifth wheel camper.  Used very little since new and everything works as it should.  It has the Anderson hitch conversion on it for goose neck hook up and this can go with it if needed.  Asking $28,000 and open to reasonable offers.  Call 641-512-2101.  Located in Avoca.
FOUND:  a near-new pair of sneakers in the 1100 block of Cedar St. in Atlantic.  They are hanging on a pole.
FOR SALE:  Squire Lite camper with 8 foot floor and queen bed.  Asking $1,500 OBO above that.  Call 712-249-6849.
FOR SALE: Hitachi miter saw stand, brand new, still in box, never used. $200. 701-240-8190.
FOR SALE: Motorcycles and scooters. Scooters are 250 cc's, motorcycles are 1100 cc's. Kawasaki LTD 900 (collector), Yamaha Custom, Can Am Spider/spider pkg, 900 actual miles. $700 and up. 712-355-1566.
FOR SALE:  2003 HONDA VTX MOTORCYCLE, 1800 CC, only 13,195 miles, new battery, shaft drive, cobra pipes, highway pegs, large saddle bags, a rack on the back, large windshield, 3 storage pouches, nice comfortable seat with a back rest for the passenger, good tires. Always been in garage and Is in excellent condition and ready for a rider!!!!!  $4,100 (Cash only).  Call or text 701-240-8190 (In Atlantic, Iowa).
WANTED:  Farm house square kitchen table with chairs or not. Phone 712-268-2713.
FOR SALE:  Kennebec seed potatoes and hardneck garlic bulbs for spring planting. My own seed. Greg Gust Brayton Iowa 712/549-2410.  Free will offering.
FOR SALE:  2015 Subaru Outback, loaded with options, near new tires. As I winter in the South, hardly driven on salt roads. Good clean car, well maintained. If interested please call, 712-249-3816.  SOLD!