WEEK OF MAY 30, 2022
May 31st, 2022 by Jim Field
FREE:  3 small spirea bushes, you dig them up.  Just knock on the door at 510 East 22nd Street in Atlantic. GONE!
FOR SALE:  Scaffolding for $65 each.  John Deere 250 Zero Turn Mower, needs battery and muffler, $400.  International H tractor, restored, asking $1700.  Call 712-355-1566.
FOR SALE:  McCullough Eager Beaver weed eater with straight shaft, works fine, asking $50.  A heavy duty load binder, asking $40.  Call 712-304-4998 in Hamlin.
FOR SALE:  Lighted curio cabinet. Asking $100.00.  Phone 712-268-2713.  If no answer leave a message.  SOLD!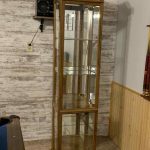 GARAGE SALE:  HUGE sale Friday and Saturday in Tenville!  2 sheds and a yard full.  Antiques, collectables, new gift items, tools, camping, fishing, games, puzzles, new Kiddie splash pools and toys, pet collars & leads, and enough horse tack to outfit your herd!  8-5 both days!  Come check out the bargains and enjoy a free cup of coffee!  2024 US Hwy 71, Villisca.
FREE: 2 white outdoor chairs, excellent shape, very light cushion on each. Located at 1200 Roosevelt Dr. in Atlantic. GONE!
WANTED: 22 ft. RV motorhome. FOR SALE: retainer blockers, 50 cents and up or $100 for a pallet; Motorcycles: 250 cc and up to 1100 cc, street and scooter bikes, 1 is a CAN AM, 900 miles, been in storage and in great shape. 712-355-1566 in Council Bluffs.
FOR SALE:  Westinghouse 50-gallon water heater, still in the box, for $900.  A wood burning stove that attaches to a furnace, still in the crate for $1,500.  Chrysler Lebaron convertible, 100,000 miles, clean with no rust, $1,800.  Call 712-355-1566 in Council Bluffs.
FOR SALE:  Two 4-light bathroom vanity light fixtures.  24" W, 6.5"H, 6" D.  Asking $20 each. ONE SOLD!  If interested please call 712-249-2823.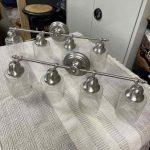 FOR SALE:  Sears Craftsman Rear Tine Tiller.  800 series.  14" tine width.  8 hp Briggs & Stratton engine.  Purchased new in 2009 and only used once a year.  Includes manual.  You pick up.  $200.  Call or text 712-254-3990.  Home 712-781-2337.  HWY 83, Marne.  SOLD!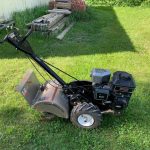 FREE:  all items in a 10×20 storage shed, a little bit of everything! Located in Atlantic. Call 712-250-1769 to set up a time.
FOR SALE:  LG 55″ 4K TV  – $150.  FREE:  to a good home- Female gray kitty  spayed and front  declawed.  I have to find good homes for more too. All different personalities. Most are related as I rescued some and fostered some.  All have had shots and are all fixed.  In Atlantic.  531-530-9492.
FOR SALE: Couch and love seat, 3 years old $200; 2 kayaks and canoe and trailer $1,100. 712-355-1566 (Council Bluffs)
FOR SALE: 2011 Ford F150, 4 wheel extended cab, 83,700 miles, flex-fuel engine. 712-296-3946 Rembrant, IA.
FOR SALE:  Sun Ex Sport AX Limited Recumbent bicycle.  24 Speed aluminum frame. Blue and Silver. Very nice.  $600.  712-254-0697.
FOR SALE:  Four 16″ round planters, new, never used, lightweight and durable, fade resistant, easy knockout drainage holes, two tone brown,. Regular $20.00 each, asking $15.00 each or all 4 for $48.00. Cash only; 2 Bar stools, 29″ high. $20.00 each or both for $30.00. Cash only; extra large sleeping bag, new never used, still in box, light brown color $70, cash only.  Call or text 701-240-8190 in Atlantic, Iowa
FOUND:  Female Australian Shepherd around Atlantic, call 515-371-5553.
WANTED:  Help with some gas money to take sick daughter to the doctors, and also formula if it possible.  My number is 712-355-0866 , I'm located in Shelby.
FOR SALE:  doghouse measuring 32" wide x 50" long x 36" high. Excellent condition. Roof opens for easy access to clean. Asking $60 cash only please. Call or text Kurt at 712-249-0186.