WEEK OF MAY 2, 2022
May 2nd, 2022 by Jim Field
FOR SALE: Nordic Track exercise machine for arms and legs, has a book for it, like new, $200. Call 712-268-2609.
FOR SALE: Allis Chalmers Tractors: 2 – D17, D14, $3,200 each; Winnebago motorhome, 22 ft, 100,000 miles, loaded with all the bells and whistles including generator. 712-355-1566.
WANTED: Outdoor umbrella for patio table. 249-2591.
FOR SALE: 20″ Poulan push mower. Adjustable wheel height. 4HP Briggs and Stratton engine. Like new. $90. Call 712-304-4998 in Hamlin.
FOR SALE: 1) Golf cart, needs batteries, comes with a charger, $650. 2) New Holland IS170 skid loader with super boom, diesel, $16,000. 3) H International tractor, wide front end, $1,700. 4) Chrysler LeBaron convertible, red with white top and grey interior, 100,000 miles, $1,800. 5) 2 zero turn and one tractor style riding lawnmowers, call for details, $300 on up. Call 712-355-1566 in Council Bluffs.
FOR SALE:  Oak coffee/ end table for sale. Asking $125, call Tim at 712 249 9242 leave a message.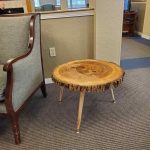 WANTED:  looking for farm kittens. Located near Walnut. Text 712-249-8104.
GARAGE SALE: 1306 N Frost Ave, Avoca. Multi-Family Garage Sale –Sports cards & Signed Sports Memorabilia, Nascar Die-Cast, Girls NB-4T clothing (gently used), Seasonal Décor, Kids toys, Misc. Succulents, Cassette Tapes, Home Décor, Aquarium accessories, Curtains, Overhead Oak Cabinet, Heated Blankets, Yard tools, Baby supplies, and much more!  Friday  4:30 – 6:00 & Saturday 8:00-1:00 (Shelby City-Wide garage sales are also on this day from 8-?) – Cash or Credit/Debit Card only.
GARAGE SALE: 804 E. Mahogany St., Atlantic. Thursday, May 5th from 8 am – 6 pm; Friday, May 6th from 8 am – 6 pm. Books, plants, clothes, craft items and lots of misc. items.
FOR SALE:  Adrianna Papell Flair Dress Pump. Size:10 M. Color: Platino (beige like). 3.5 inch heel. Worn once for son's wedding. $35. Text messages only. 641-740-0562. Exira area.
FOR SALE:  Miche purses. Small purse base with 3 shells. Medium size base with 4 shells. 5 sets of handles. Very good condition. Entire set $60. Text messages only. 641-740-0562.
FOR SALE:  Infant portable bassinet. Smoke free, Pet free home Like new. Used twice at Grandma's during visits. $50. Text messages only 641-740-0562. Exira area.
FOR SALE:  Portable scanner. Like new. $20. Text messages only, 641-740-0562. Exira area.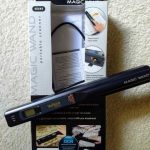 FOR SALE:  Life Stride Peep toe wedge. Size: 9M. Color: Bronze. $25. Text message only, 641-740-0562. Exira area.
FOR SALE:  Ladies Hawkeyes hooded sweatshirt. Color: Pink. Size: XL. Hardly worn (pink is not my color!) $20. Text messages only 641-740-0562. Exira area.
FOR SALE:  Good working dryer comes with cord. Very clean. I hang out clothes all 4 seasons and this dryer was probably used less than an hour a week. We are located SE of Hamlin.  $65. 712-304-0179 Best to call and leave a message.  SOLD!
FREE: Anyone looking for a place to cut wood? Give a call 712-744-3363 in Harlan, Iowa. Some down and trees to cut.
FOR SALE: 2000 GMC Jimmy SLT 4×4 with no rust and runs great. Has a couple rattles that can be fixed and can be drive anywhere. Asking $2,750. Call (641) 344-1111.
FOR SALE: John Deere X530 Garden tractor. Has 25 hp with about 110 hours. 54-inch deck with power steering and deck lift as well as locking rear differential. Also comes with John Deere deluxe cover and mulching kit. Asking $5,500.   SOLD!  Also for sale is a 2007 H&H 5ft x 8 ft tilt bed trailer for $600. SOLD! In addition, for sale is an Agri-Fab Smartlink pull behind interchangeable plug aerator de-thatcher. Asking price is $180.  SOLD!  Call or Text 712-249-0762.