WEEK OF NOVEMBER 29, 2021
November 29th, 2021 by Jim Field
FREE: Nordic Track recumbent bike. 249-6774. GONE!
FOR SALE: TV antenna signal tuner, king brand SL1000 brand new in unopened package $30. 712-250-1005. SOLD!
FOR SALE: TV /Console table. Can be used in any room as an accent piece or for your tv. Two bifold doors open up to 3 shelves for great storage. This is a solid piece of furniture  43"W, 39"H, 14"D.  Asking $310; Danby Wine Cooler.  It has a blue light and multiple shelving for all your favorite wines. 17 1/2"W, 31 1/2"H, 18"D. Asking $165;  3' Black & Gold Christmas tree. Asking $25. If interested please call 712-249-2823.
FOR SALE: Nordic Track exercise machine. Excellent shape. $200. Call 712-268-2609.
FOR SALE: Kirby vacuum with all the attachments. Will sell cheap to anyone interested. Call 712-243-4619.
FOR SALE: Used GM 350 TBI Engine. Needs head gasket replaced, rebuild. $250 OBO. Call 715-718-6180. SOLD
FOR SALE: Firewood, split, delivered and stacked. 712-420-3016.
INDOOR SALE: Christmas items and more, Friday, December 3rd from 8 am – 7 pm at Cherry Hill Apartments building #1, Apt #2.
FOR SALE:  Elliptical …treadmill… Sit bicycle, $20 takes all, older equipment, will need cleaning, but works, heavy duty.  Also, Manger and figurines Nativity set, $75.  And, a 28″ x 22″ print, $25.  And, a picnic basket for $5.  Call 712-249-7173. SOLD!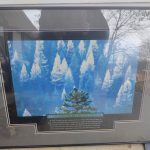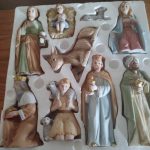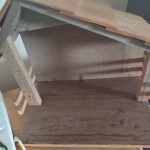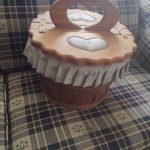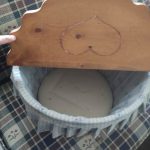 FREE:  to a good home…..a 6 year old gray and white female kitty.front declawed and spayed.  Need to find a home as she was my Moms cat and she passed away and my cats pick on her too much.  There is no place to take her and don't want her to be outside for many reasons besides the claws.  We also have Mother and 6 kittens. 3 are about 7  months old and the other 3 are
7 weeks old. All are a sandy color. The older ones are fixed and had there rabie shots..1 female and 2 males and they love to play and be held too.  We have 3 orange kitties that need a good home also.  They also were my mom's cats too. 2 are declawed and one isn't. all had shots  3 months ago.  Please help as we are caring for 25 cats and can't keep them all.  712-254-3267.
FOR SALE: 6′ blade that hooks to a 3-point tractor hitch. $250 OBO. Call 712-249-8225.
FOR SALE:  Coors beer sign.  Dated 1987.  18" x 27" with mirrored background.  $20 OBO.  712-250-0266.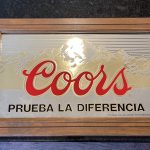 FOR SALE:  Glittery tree and three Santas. Take all for $20.  Call or text 249-1994.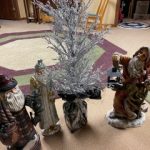 FOR SALE:  Two small trees with lights and 44 ornaments.  Take all for $15.  Call or text 249-1994.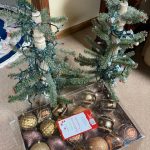 FOR SALE:  Collection of vintage Playboy magazines from the Mid 1960's to 1980's. Good shape. $75. SOLD Also, 43″ LG flatscreen TV, works fine, $80. Call 712-304-4998 in Hamlin.
FOR SALE:  Just in time for Christmas!!!! Ninja processor/blender, 2 functions, 1 base, 1200 watt. New, never used, never out of the box. $125.00 cash only.  A complete basketball hoop and stand, New, never used, never out of box. A great Christmas present for the family to enjoy. $125.00 cash only.  A nice heavy table would be a nice addition to anyone's living room. Only $60.00 cash only.  Not to late to be thinking about spring to enjoy riding a 2003 Honda VTX Motorcycle, 1800 cc, excellent condition, 13,195 miles, new battery, shaft drive, cobra pipes, highway peds, large saddle bags, a rack on the back, large windshield, 3 storage pouches, a nice comfortable seat with a back rest for the passenger, and good tires. Always in garage. $5550.00 cash only.  Call or text 701-240-8190 (Don't let the phone number fool you, I am in Atlantic).