WEEK OF NOVEMBER 15, 2021
November 15th, 2021 by Jim Field
FOR SALE: 7′ youth pool table with all the accessories $50; Yamaha acustic guitar with case and extras $150; Tyler Mountain 5 string banjo with on board electrics and new hardshell case $400. Prices firm, cash only. 712-243-2408, leave a message.
FOR SALE: 1) Collection of vintage Playboy magazines from the Mid 1960's to 1980's. Good shape. $75. 2) 43″ LG flatscreen TV, works fine, $80. Call 712-304-4998 in Hamlin.
WANTED: Arrowheads and Indian artifacts. 402-981-3554.
WANTED:  Looking for gas dryer… Please call Dani at (712)340-3635.
FOR SALE: Brother electronic typewriter AX24. Like new condition, works well. Automatic word spell, comes with 1 new black ribbon. Call 712-268-2609 or 712-304-7989.
FREE:  Oak entertainment center. Please call (712) 249-5286.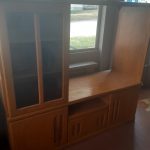 WANTED:  a heated lift chair in good working order.  Call 605-651-3134 or 712-769-2426.
WANTED: used lift chair. 712-784-3334 in Walnut.
FOR SALE:  two table top Christmas trees, fully decorated with ornaments and lights, two wreaths and matching strands of greenery. Take it all for $20. Call 712-249-1994 and leave a message.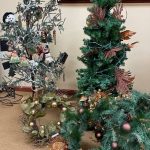 FOR SALE:  Solid oak kitchen table.  60"x 42" expands to 96" with 3-12 inch leaves,  3 years old – like new condition.  $375. Can deliver in Atlantic.  712-250-0266.  SOLD!