WEEK OF NOVEMBER, 1, 2021
November 1st, 2021 by Jim Field
FOR SALE: Two 5 gallon buckets of hedge apples. $5 each. Call 712-769-2387.
FOR SALE:  Solid oak table hand made, like new.  Purchased from Devries Woodcrafters in Earlham just a few years ago.  42″ x 60″ with three 18 inch leaves that store underneath the table. Easy, one person access to the leaves.  Chairs excluded.  $395 OBO.  712-249-3501.
FOR SALE:  Whirlpool Electric Range with self-clean oven.  Was in daily use until disconnected.  $30 Cash.  243-9782 If no answer, please leave message.  SOLD!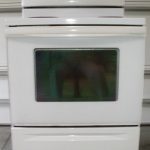 FOR SALE: 8'x12′ tilt-trailer. Factory made unit. $500. Call 712-243-4914.
FOR SALE:  Downsizing to an apartment and have several household furniture items (sofas, recliners, TV's, etc.) for sale.  Also, have a set of Atlantic High School Javelin yearbooks from 1946 through the mid-1980's at a reasonable price.  Call 712-250-4021 in Atlantic.
FOR SALE:  Men's clothing:  5 pair of jeans 38″ x 34″, 2 pair of jeans 38″ x 30″ and one pair 40″ x 32″.  2 sweaters/sweat pants, black & gray in size XL-XXL.  Fleece-lined hooded jacket size XL.  Brand new New Balance athletic shoes, gray, never been worn, size 14 4E.  Make an offer on any of these.  Call 712-563-4172. SOLD!
WANTED: 1 smaller bucket seat from a smaller car in good shape. 712-769-2557, leave message if no answer.
FOR SALE: Firewood, split, delivered and stacked. 712-420-3016.
FREE:  Black walnuts on the ground, Lyman 712 789-9782.
FOR SALE:  Buckeye Pottery Co. 5 Gallon crock, Redwing 3 gallon crock.  Both in very good condition.  $50 OBO each.  712-250-0266.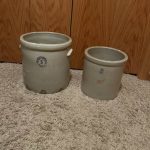 FOR SALE:  a Larson 36″ x 80″ steel front entrance door.  Includes frame.  Brand new (bought the wrong size) and paid $280.  Would like $225.  Call 712-249-0900.
FOR SALE:  Miniature cast iron cook stove $5. SOLD!  Ceramic Angels $2 each all for $30.  Located in Stuart, will meet in Atlantic.  515-523-1350.
FOR SALE:  40 inch Sony Bravia LCD flat screen television.  Works fine, we are upsizing.   You can view before purchase while it is still in use.  You may take possession after November 17th.  712-243-2444 .  $125.
FREE: 2 light up plastic Halloween decorations. A witch and a ghost. Sitting at end of driveway at 1200 Roosevelt Dr. in Atlantic. GONE!