WEEK OF SEPTEMBER 13, 2021
September 13th, 2021 by Jim Field
WANTED:  Someone with a trailer at least 15 feet in length to help haul an item just a few blocks.  Will pay for the help.  Call 712-243-7747.
WANTED: House to rent in Atlantic or surrounding area that will also allow 2 small fully vaccinated dogs. Call or text 701-240-8190, leave a message if no answer. Serious inquiries only.
FOR SALE:  Firewood, split, stacked and delivered.  Call 712-420-3016.
FOR SALE: Nice sofa sleeper.  $125.  712-249-7173.
FOR SALE: Retro sofa sleeper. 712-249-7173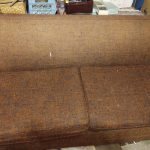 FOR SALE: 1987 Fleetwood Jamboree 24 ft Class "C" Motorhome, newer very good a/c & heat, new tires, many other new parts and repairs. Asking $5,000. 712-249-7487, located in Atlantic.
FOR SALE:  2 lightly used adjustable roof forks for removal of shingles, were $70. each new ,asking $30. each. 712-250-1005.
FOR SALE: 1947 Ford-Ferguson 2N tractor with blade and bush-hog. Runs well. $3,000 OBO. Call 712-249-8225.
FOR SALE: Patient Hoyer Lift. Good condition. $150. Call 712-249-9132.
FOR SALE: Big tv, it can turn, works real good. $220. 712-249-7870.
LOST KITTEN:  Orange Tabby. Approx 5 months old.  Loves to greet people taking walks and following dogs and children. He possibly followed someone home.  Went missing Sunday Sept 12 off Cass Ave. Atlantic. Please contact if you happen to find him. Felicia (661)361-3147.
FOR SALE:  some old lumber, full dimension yellow pine 1 x 12's, one at 17′ and a few at 14′.  Would like $3/board foot.  Call 712-254-6036 in Atlantic.
FOR SALE:  Briggs & Stratton complete Craftsman OHV 18.5 HP engine with wiring, oil filter, and carburetor. The engine is a vertical shaft and electric start. It also comes with a new muffler. This engine came off an LT 2000. It runs great, but does use a little oil. Selling because it was replaced with a 19 HP Briggs & Stratton engine.  $150.00 cash only.  Call 417-876-7103 (Local, within 20 miles of Atlantic)