WEEK OF APRIL 19, 2021
April 19th, 2021 by Jim Field
FOR SALE: Pella bow window. Triple panes. Blinds inside window panes. Wood in very good condition. Can be seen in Exira. $100 or best offer. Please call 712-268-2340 for more information.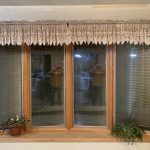 FREE:   Older full size bed box springs. You will need to pick up in Exira.  Ph: 515-943-6471.
FOR SALE:  Antique mantel clock that was manufactured by Ansonia Clock Co. in New York and was patented July 18, 1882.  It is at least 130 years old.  Strikes the number of hours on the hour time and once on the half hour and is a key wind up.  Good condition for age but needs repair to make it work.  Dimensions: 13 1/2″ high and 9″ wide at the feet and weighs 14 1/2 lbs. – $200.  For more information and pictures, call 515-943-6471.
FOR SALE:  A pair of rear tractor tire inner tubes, size 13.6 x 28″, were holding air when taken out. $25. Call or text at 712-249-0500.
FOR SALE:  a 3 piece patio set with glider, chair and foot rest, in excellent condition for $75.  A foot locker for $10.  And, a 14′ aluminum extension ladder for $50.  Call 712-249-8667.
FOR SALE:  Tractor, baler and tiller. Baler had a complete overhaul of the bale chamber, at a cost of $2,800 (as the bill to show original investment $9,500 for total of $12,300) over $25,000 for new, only baled 1,000 since retired, it's the best inline baler made from Hesston, makes small square bales and at auction going for $4-5 a bale – best offer over $7,500.  Also, 560 International tractor, handles great up to 16 feet swath, wide factory front, 3 hydraulic cylinders can be used, factory electronic ignition, runs sweet, torque is good, brakes need to be set up, lights need to be rewired and light switch fixed, sits outside, drained and ready to load, need $3,000 but will take best offer. Tiller runs good – best offer. Leave message if no answer. 712-243-3853.
FOR SALE:  2 Snapper riding lawn mowers, 36″ cut with good seats and rubber tires.  One is a battery start and the other is a coil start.  Guaranteed to run.  Make an offer.  Also, 2 tires & rims 15/5/38 brand is field and road bias tires on John Deere rims – the rims are the ones that go on the late 2 cylinders and the early 30-10's & 30-20's, have air in them, ready to go $100 per tire. Located in Anita.  Call 712-249-2183.
FOR SALE:  Old door, front and back pictures, $50 obo, 712-304-2819.
FOR SALE: Three piece lighted entertainment center. Lots of good storage. Can be seen in Exira. $100 or make offer. We are remodeling and don't have space for it now. Please call 712-268-2340.
FREE: Lift chair $50. 712-243-4914.
WANTED: Looking for a used engine and transmission to put in a 1973 Dodge 3/4 ton extended cab automatic pickup. Call 515-633-7273 in Adair.
FOR SALE:  a Nordictrack exercise machine, in excellent condition, asking $200.  Call 712-268-2609.
FOR SALE: free standing deck, 12×12, treated lumber valued at $740, selling for $350, could be moved intact; over 100 patio stones. Located close to Atlantic. 712-249-6957.
MOVING SALE: 105 Center St., Wiota, Saturday, April 24th from 8 am – 5 pm. More things added including: antique cedar chest, Worx heavy duty all in 1 blower-vac for yard with manual, small bakers rack and more.
FOR SALE:  Early 1900 Walnut antique double bed, high headboard.  Orate Details, curved foot board and wood side panels.  Down sizing, offers open.  Call 712-243-4132.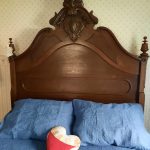 FOR SALE:  in Atlantic extra long twin bed with bed skirt and mattress pad – $30. Call 712-404-0065. SOLD!
FOR SALE:  Door $60 obo 712-304-2819.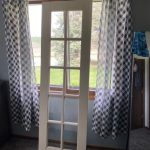 FOR SALE:  Old stroller $50 obo 712-304-2819.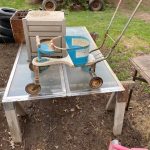 FOR SALE:  Bissell Proheat 2X Carpet Cleaner $50. Call 712-249-9207.
FOR SALE:  9 Ft Patio/Deck Umbrella, $50.  Call 712-249-9207.  SOLD!