Becker signs with UNI
April 7th, 2021 by Chris Parks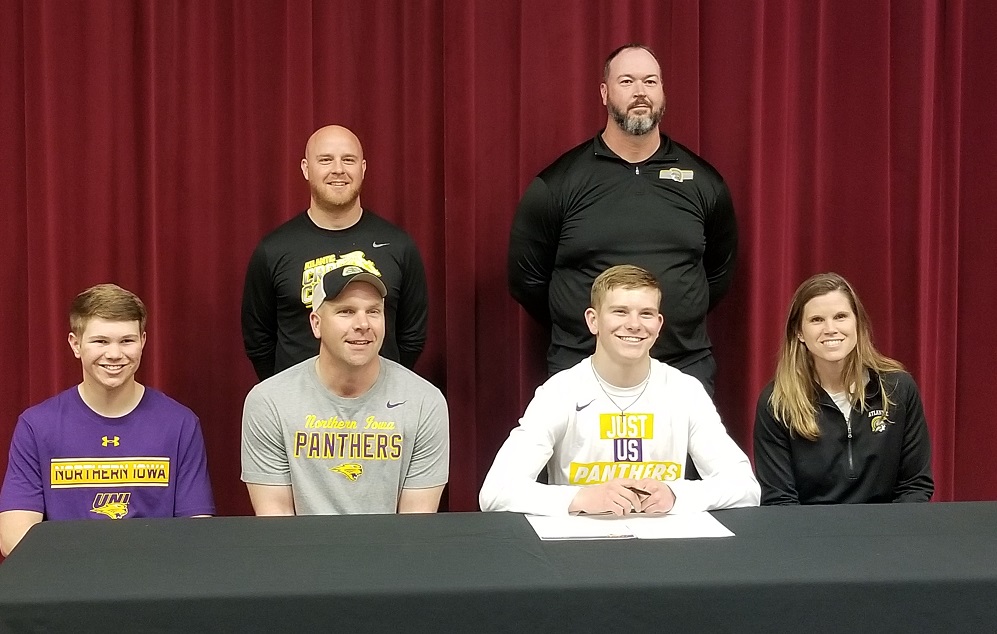 Atlantic senior Craig Alan Becker made his college choice official on Wednesday. Surrounded by family and coaches Becker signed his letter of intent to continue his track career at the University of Northern Iowa.
Becker has been a standout track and cross country runner for Atlantic. He notched the best ever finish for a Trojan boys cross country runner with a 7th place finish at State this past season. He was part of Atlantic's State Championship 4x800M Relay team in 2018. Becker said he really likes the mix of big opportunities and personalized feel that UNI has to offer.
Becker said he really knew that he wanted to continue running in college after missing the track season last year.
The quick success he experienced on the cross country course gives him the confidence that he can thrive at the next level.
Becker will look to run the 800M at UNI along with the possibility of contributing to some relay teams.