WEEK OF MARCH 22, 2021
March 22nd, 2021 by Jim Field
FOR SALE:  A heavy duty 1/2″ air impact wrench, works fine, asking $50.  Also, 2 vertical shaft lawnmower motors, one is a 5HP Tecumseh and the other a 6 HP Briggs & Stratton.  Asking $25 each.  Call 712-304-4998 in Hamlin.
FOR SALE: Turbo charged 2005 Mazda, modified car with open hood, 5 speed, 4 cylinder, running lights in front, won 2nd place at AtlanticFest last year, only selling because no garage to keep it in, currently in a friends garage in Atlantic so has been kept dry. 651-376-8696.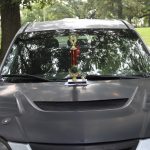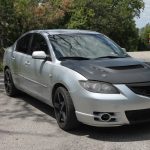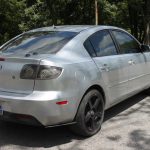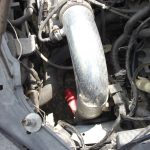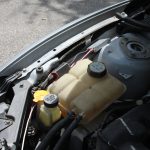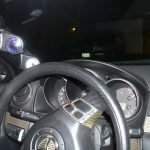 FOR SALE:  Landscaping blocks. Can be seen at 510 East 22nd Street in Atlantic.  Asking $1.00 each. SOLD!
FOR SALE:  Bicycle $60.00 Men's Phone 712-249-6210.
FOR SALE: Aluminum 28′ extension ladder. $140 OBO. Call 712-249-8667.
FOR SALE:  5 Jeep aluminum wheels with p225/75R15 tires (87 to 95 wrangler) 4.5″ bolt pattern $150 SOLD!.  Also, 1998 Ford Taurus with 137,000 + miles $1200.00.  SOLD!
FOR SALE: 1985 El Camino, bronze color, located at 1413 Bryn Mawr Circle in Atlantic. 480-688-3236.
WANTED:  I am in search of an old feed bunk no longer in use. Preferably no wider than 5-6 feet.  Elk Horn/Exira area.  Call 253-230-8453.
FOR SALE:  Two refurbished Green Mountain pellet grills (like a Traeger). Easily can smoke or grill. Temperature ranges from 200 to 500 degrees. Call Jeff at 712-249-1716 for any questions. Asking $350.00 each OBO. If want to look at grills they are at Anita Lumber Yard in Anita, Iowa. Questions/negotiations should be made with Jeff, not anyone at Anita Lumber Yard.
FOR SALE:  Large Plush (Stuffed) Rabbit is 31″ long stretched from tip of nose to tip of back paw and is 24″ wide from paw to paw. Nice and clean. Like new. Never been played with – only placed on a bed in a non-smoking home. Price is a bargain compared to new in stores.  Will make a nice Easter gift. – $10   Item located in Exira.   Call 515-943-6471.
FOR SALE: Brown overstuffed recliner. Call if you are interested or would like to see it. 712-243-4509 at Allen Place #138. Best offer will take it.
WANTED: Looking for 2 used 28′ aluminum extension ladders. Call 712-243-2860.  FOUND!
FOR SALE:  8 ft. tall,  Ficus patio/deck tree.   $20 o.b.o.  712-250-0266.  SOLD!
FOR SALE: Stacked washer & dryer $100 SOLD!; full size washer & dryer $80 for set. 243-4914.
FOR SALE:  Small rocking horse, like new, $15.  Bumbo seat for $10.  Can deliver to Atlantic or Exira.  Call 712-254-0217.
FREE:  a very large bag of very good clothes, men's jeans ladies clothes.  Anita- come get them or give me a call-712-254-6842.  CLAIMED!
FOR SALE:  TREK 7.3 (7300) FX Hybrid Bicycle, Silver. Popular bike is a "perfect combination of road bike speed and city bike comfort"..  Lightweight, comfortable. Excellent condition. 14″ or 15″.  Exira, IA.  712-304-0084.  $90.00.  SOLD!
FOR SALE:  4-Drawer Metal Vertical  File Cabinet  Gray   Excellent condition.  Letter size documents. Smooth opening and closing glides.  15″x26″x52″.  $25.00.  712-304-0084.  SOLD!
FOR SALE:  Antique Five- drawer wood veneer chest of drawers.  Drawers open and close nicely.  $25.00.  712-304-0084.  SOLD!