WEEK OF MARCH 1, 2021
March 1st, 2021 by Jim Field
FOR SALE:  a TV cabinet, light oak with 54″ opening, will fit a 30″ TV, has glass door on the side.  Also, 2 small rocking chairs with arms, cloth in good shape.  Make an offer.  Call 712-779-3316 before noon or after 5:00 pm in Massena.
FOR SALE:  Large Pitcher and Bowl Set  (Replica of antique set)   Pitcher height is 11″ and diameter of bowl is 16″ rim to rim – New (only used as decor) – $20.  Items are located in Exira.   Call 515-943-6471.  SOLD!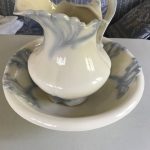 FOR SALE:  9 Rhode Island Red laying hens producing 8-9 eggs/day, $6 each, will deliver.  Also, 6 dozen brown farm fresh eggs for $2/dozen.  And, pallet forks for a skid loader fabricated to fit old style and new style, asking $300.  Call 243-4673 in Atlantic.
FREE:  peach seeds, can be planted now.  Call 712-250-1418 in Anita.
FOR SALE:  Ashley, Oversized swivel chair with 3 large pillows.  Excellent Condition.  $150 o.b.o.  Call 712-250-0266.  SOLD!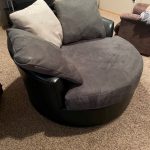 WANTED: Small pull behind camper. 402-639-7106 (Oakland)
FOR SALE: Barbie doll collection, 150 plus, in original boxes, $20 to pick through them or make an offer on all. 712-243-4673.
WANTED:  I need someone with a pickup to clean up all the bird seed around my bird feeders.  I pay well.  In Atlantic.  712-389-4321.  FOUND!
FOR SALE:  Restored 1936 John Deere A, great shape, runs, all new tires, new paint and decals. Engine has been thoroughly gone through. $3,500. 411 Hickory St. 243-7967 (Atlantic)
FOR SALE:  Muscovy Ducks for sale  $5.00 EACH  CALL 712-249-1904.