WEEK OF FEBRUARY 15, 2021
February 15th, 2021 by Chris Parks
FOR SALE: Hospital bed. Nice working shape but needs a new mattress. Make an offer. 712-243-4673.
FOR SALE: 2020 Diamond D 2-wheel trailer. 12'x77″. Less than 100 miles. Lights and license on it. Call 712-249-1849.
FOR SALE:  Restored 1936 John Deere A, great shape, runs, all new tires, new paint and decals. Engine has been thoroughly gone through. $3,500. 411 Hickory St. 243-7967 (Atlantic)
FOR SALE:  2001 Triumph Legend Motorcycle, 26,000 miles, asking $3,500.  Call 712-249-0168.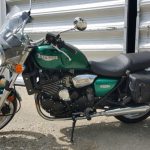 FREE:  12 ft wooden hand quilting frame.  Call712-249-0168.  SOLD!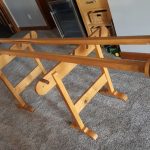 FOR SALE:  Black metal bunk bed, top is twin size and bottom is full size, with mattresses.  Asking $50.00.  Call 712-773-5052.
FOR SALE: 4 potbelly pigs, 40 lbs. $50 each. 254-2500.
FOR SALE: Nordictrack exercise machine. $200. 268-2609.