WEEK OF DECEMBER 7, 2020
December 7th, 2020 by admin
FOR SALE: 1 1/2 ton Yale ratchet hoist. $50. Call 712-243-4914.
FREE: Artificial Christmas tree, pre-lit but they do not work, 6ft. 712-784-3894 (Walnut)
FOR SALE (PRICE REDUCED to sell!): Turbo charged 2005 Mazda, modified car with open hood, 5 speed, 4 cylinder, running lights in front, won 2nd place at AtlanticFest last year, only selling because no garage to keep it in, currently in a friends garage in Atlantic so has been kept dry. $5000 Firm. 651-376-8696.
FOR SALE: 1) Homemade tubular steel and mesh tailgate for a '78 Ford 3/4 ton, $55. 2) Taillight lens for a '78 Ford 3/4 ton, $15. Call 712-250-0902. (No texts)
FOR SALE:  Singer Magic II Press, with variable temperatures, works fine.  $10.  Call 712-254-2811.  SOLD!
FOR SALE: Set of 4 P235/18/R55 tires, real nice $60. WANTED: garden mower with tiller attachment. 712-243-4914.
FOR SALE: Full size pickup topper, white, good shape. $75. 712-420-3016.
FOR SALE:  $50 for shelf, bar table $200, marble top $200.  In Red Oak 712-370-0421.
FOR SALE:  pedicure chairs $200 each or best offer w massage newly recovered. Call 712-370-0421.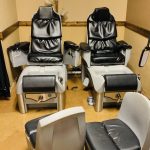 STILL AVAILABLE!:  Long hair chihuahua, good with kids, very calm and loving. Message for more details. 712-789-9385.
FOR SALE:  Nordic Track treadmill. $195. Call 712-249-2823. Leave message! SOLD!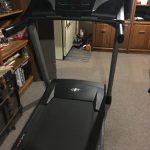 FOR SALE:  Desk and office chair.  Both are in excellent condition.  $50 o.b.o.  712-250-0266.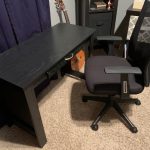 FOR SALE: Firewood, split, delivered in stock. 712-420-3016.
WANTED: Outdoor lawn help – 10-12 hours. 712-249-8750 – Jack
FOR SALE: Walls hunting overalls in good shape $25; Walls zero zone insulated coveralls, new $25; Carhartt insulated overalls $15. 712-268-2609
FOR SALE:  Mini Nebraska Football Helmet, autographed by Quarterback Vince Ferragamo.  $15.  712-254-7989.  SOLD!