WEEK OF DECEMBER 21, 2020
December 21st, 2020 by Jim Field
FREE: A 4-drawer dresser and a smaller dresser for a child. Both are free for the taking. They are on the sidewalk at 1202 Burch Street in Atlantic. Come pick up.
FOR SALE: Pair of 12-ton jack stands, $40. 110 wire welder, $150. Call 712-308-1588.
WANTED: Gas dryer. 712-308-1588.
WANTED: Looking to hire someone with computer skills for a project. Call 712-420-3016.
FOR SALE:  Sears Pro-Form XP 680 Crosstrainer Treadmill, asking $100. Originally cost $600. Used very little.  Call 712-250-4622.  SOLD!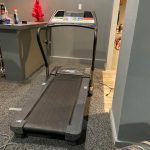 FOR SALE:  A girls stroller, in great shape. It was bought in 2012 but has been well maintained. Good locks, tray for the child with cupholder, and dual cupholders on top. Asking $20.00.
Call 712-243-2344. SOLD!
FOR SALE: Restored 1936 John Deere A, great shape, runs, all new tires, new paint. $3,500. 712-210-2259 (Atlantic)
WANTED: Looking for a stationary exercise bike. Call 712-243-1429.
FOR SALE:  Uniden Bearcat handheld Digital Police Scanner. Like New. Includes original Box, Instruction manual and battery charger. $50 o.b.o. 712-250-0266.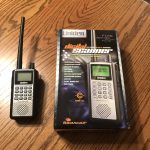 FOR SALE:  A brand new Heat Houser for 8N & 9N series Ford tractor.  Asking $75.  Call 712-304-0896.
FOR SALE:  Yamaha organ with 61 keyboard and lighted keys for beginners, $70 OBO.  A 19″ Element TV, used very little, asking $25.  Also, a 22″ GPX TV for $20.  Both TV's work fine.  Call 712-249-2644.