WEEK OF NOVEMBER 2nd, 2020
November 2nd, 2020 by admin
GARAGE SALE:  "Make an Offer" garage sale in Anita. Saturday 9am-1pm. Face coverings are encouraged. No sales prior. Located on north 148. Construction business man is officially retiring. Items include many toy tractors, antique/vintage items such as Toledo scale, royal typewriter, crocks, etc. Lumber, tools, screws, wooden ladders (great for crafts)etc.
FOR RENT: An efficiency apartment in Atlantic. It's half of a duplex and the resident on the other side is older so a older resident would be best. All utilities included and trash for $600/month. Call 712-249-4419.
FREE: A bag full of empty pill bottles if anyone would like to use them for a storage solution. Call 712-243-4308. GONE
FOR SALE: Guinea fowl. White, Lavender, and Pearled colors. $15 each. WANTED: Looking for a lap dog if anyone is looking to rehome one. Call 712-249-9838.
FOR SALE: Hickory firewood that has been cut into 16″-20″ pieces. Been sitting for about 1 month, so it's pretty dry. A few wheelbarrows full. $15 for all of it. Call 402-506-0787 in Lewis.
WANTED:   a used galvanized stock tank, 6′ x 2′ x 2′ or something similar.  It has to look nice but doesn't need to hold water.  Please call or text 249-0749.
FOR SALE: Lift chair. Used but in good shape. $100. Call 712-249-0518.
FOR SALE:  Two pair of Northerner 5-buckle overshoes sizes 12 and 13. Never worn. Asking $20.  Call 712-243-2860. SOLD!
FOR SALE:  21 inch walnut tree slices/wood cookies $40 each. Call Tim at 712 249 9242.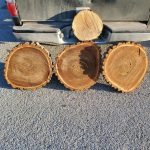 WANTED: Mobility scooter carrier. 712-268-2800 or 712-304-1084.
FOR SALE: Used razor in good condition. $2. Call 712-243-2344. SOLD!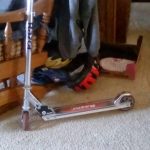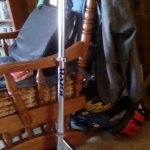 WANTED:  I am looking for 3 or 4 burn barrels.  Call 1-712-243-1779 or 712-249-3793.  SOLD!
FOR SALE: Collection of vintage amber glass dinnerware. 8 plates, 6 luncheon plates, 1 oval platter, 2 cups, 4 divided dinner plates, 5 saucers, 1 sugar bowl, 1 misc. candy bowl. Sell as collection or individual, would make great table setting for Thanksgiving. Pictures can be texted. Call 712-304-2757. SOLD!