WEEK OF NOVEMBER 16, 2020
November 17th, 2020 by Jim Field
FOR SALE: Heavy duty load binder. Screwes short and long and then it ratchets tight. Works fine. $40. Also selling a heavy duty 1/2″ air impact wrench. Works fine. $50. Call 712-304-4998 in Hamlin.
FOR SALE: Used Poulan 14″ chainsaw. $55 OBO. Call 712-250-0902. (No Texts)
FREE:  Several unused 3.5″ floppy disks.  Free to anyone who might be able to use them.  Call 712-249-3978.
FOR SALE:  Christmas light, new indoor/outdoor, heavy duty, three 250-foot 600 light sets.  Each set made up of 4 sets (can be used separately).  $5 each or $10 for all three.  Call 712-249-3978.
FOR SALE:  Motorized Men's Schwinn Searcher Brand Bike, runs and has instruction booklet.  Asking $230/OBO.  Call 402-714-4075.
FOR SALE:  4 piece bedroom set.  Queen or double size.  Asking $120.00.  Call 712-243-4426, leave message.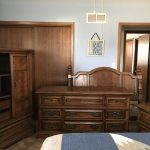 FOR SALE:  Lane gray rocker-recliner. It was new in March and is in good shape. $250 OBO. Located in Atlantic. Call 712-579-2291.
FOR SALE:  IHC fenders for "H" or "M," all finished and ready to install, $300.  IHC original lights and jar-type air cleaner tops, your choice, $35.  Antique rope maker, $200.  Call 712-799-4794.