Annual Lighted Parade Set for This Weekend in Atlantic
November 30th, 2020 by Ric Hanson
The Annual Lighted Parade, presented by A.M. Cohron & Son, will fill downtown Atlantic with holiday cheer this Saturday, December 5th, starting at 6 PM. Bailey Smith, Executive Director at the Atlantic Area Chamber of Commerce said "The Lighted Parade is a holiday tradition that Atlantic families look forward to every year. We felt this year could use some extra cheer and magic, so we worked closely with Cass County Public Health and Governor Reynold's to organize a safe parade," Smith said.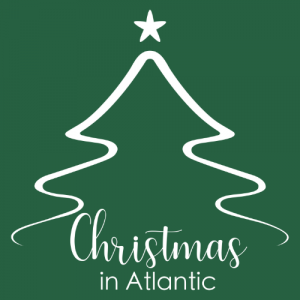 To accommodate State of Iowa Public Health mandates, the route has been extended. The parade will begin at 6th & Chestnut Street, travel north then turn east on 2nd Street and travel south on Walnut Street. Spectators must park along the route and remain in vehicles at all times. There will not be fireworks this year. The parade will also be live streamed on the Chamber's Facebook page for those who wish to enjoy from home.
According to Smith, "With State mandates, adhering to the rules in place for this event is really important. We realize it's not ideal to remain in the car the duration of the parade, but we're very pleased and thankful with the respect shown during Grand Lighting, where the same rules applied. We're confident the community will show the same respect for this event."
Those interested in participating in the Lighted Parade can visit www.atlanticiowa.com for a registration form. Registration isn't required but encouraged. Lineup will begin at 5 PM at 6th & Walnut Street. Participants must wear a mask if there are more than one person on a float while maintaining social distancing. Floats must have a holiday theme of their choosing. Each float also must have lighting and Christmas music is encouraged! Santa will not be allowed on floats, as he will end the parade on his Firetruck.
Before the parade, Santa will be in his Cabin at City Park from 3 – 5:30 PM. One house is permitted at a time and masks are required for those over the age of two. Families waiting to see Santa need to wait in vehicles. The Chamber will greet you, take your information and let you know when it's your turn. Santa's Cabin is presented by the Atlantic Rotary Club, Atlantic Dental Center and The Picker's Parlor/The Franklin Market.
Capture the Christmas magic with #MyAtlanticIA and post to the Atlantic Area Chamber's Facebook page or Instagram (AtlanticIowaFan). Contact the Atlantic Area Chamber with any questions at chamber@atlanticiowa.com or call 712.243.3017.