WEEK OF OCTOBER 19, 2020
October 19th, 2020 by Jim Field
FOR SALE: Patio set $60 text 712-326-8669.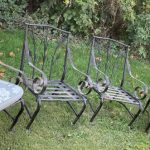 FOR SALE: Grill with 5 burners w/ side burners, comes with full tank and accessories. $100 obo. 254-6609.
FOR SALE:  several DVD's, asking $1.25 each.  In Atlantic, call 402-506-0787.
WANTED: 55 gallon burn barrel. 712-304-2759 (Exira) FOUND
FOR SALE:  8 towels used mainly for basement, but perfect for garage, clean up spills, for the shop etc.  Might find a couple more, but, 8 for sure.  Only $2.00 for all.  Call 712-243-2344.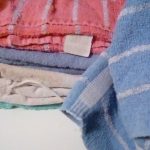 FOR SALE: 2011 Jeep Liberty Limited, 55,000 miles. Silver with black leather interior. $11,500. Call 712-249-8833.
FOR SALE:  Electric guitar, new, used only 2x, kids got bored, $100.  Live, bench-made/or spool-made mirror wall decor, $40.  EquiPedic horse saddle. Smokefree, $50.  Light up bottles or blocks, made with quotes, teams, etc , $20-40 each color, lights.  Buy 4 get 5th free.  Call Kelly 402-987-7127.
FREE: A 25″ Zenith console color TV w/ remote. Call 712-243-2860.
FREE:  a 39″ Samsung color TV.  Call 712-243-2493.
FOR SALE: 3/4″ laser drill press. Table tilts 45-degrees both ways. It has a light on it. 7-8 foot tall. New, never used. Call 712-243-2860. $110. Call 712-243-2860. SOLD!
WANTED:  5 5/8″ x 11 5/8″ smooth, red brick to repair a basement foundation wall. Need 10 bricks. Please call 712-254-1197.
FREE:  to come and pick up, Large dark burl oak piano. Seven keys need ivory repair otherwise in good shape.  It is on a moving dolly that will make the transition easier.  Call Verizon 605-651-3135 or 712-769-2426 in Lewis area.
WANTED:  A good, used dresser & microwave. Please call 712-243-4424.
WANTED:  Kayak in good condition.  Call 712-243-6594 and leave a message.  FOUND!