WEEK OF OCTOBER 12, 2020
October 12th, 2020 by Jim Field
FOR SALE: Master mechanic bench grinder, brand new, never used about 7 or 8 years old $30; Upright 3/4″ drill press, laser, tilts 45 & 90 degrees. never used $150. 243-2860. SOLD
FOR SALE: King 14.5 volt variable speed drill with extra battery and charger, works fine $30; heavy duty 1/2″ air impact wrench, works fine $50. 712-304-4998. Hamlin (in town)
WANTED: Looking for a natural gas cook stove. Something that is in good working condition. Call Larry at 712-789-9798.
FREE:  Box of 50+ "Ideals" magazines from the late 1960's into the 1970's.  Also, these magazines, 1967 "Spotlight on Country Music," 1963 "Country Music Stars," 1966 WSM Grand Ole Opry," and 1968-69 "Country Music Life" (7 magazines).  They can be picked up at 312 Mantz Ave.  in Audubon.  Call 712-563-4172.
FOR TRADE:  2008 Ford F250 Super Duty two wheel drive, factory topper, 120,000 miles. Excellent condition. Will trade for half ton pickup call 712-250-0788.
FREE: Holland grill, set up for natural gas now, can be transferred to bottled gas, stainless steel drip pan, cover. 254-3387. CLAIMED
FOR SALE: Coca-Cola polar bear clock, brand new in box ; 5 Coca-Cola glasses; set of 6 Coca-Cola mugs, brand new in box $40 obo for all. 515-523-1350.
FREE: Firewood. 712-323-4890.
FOR SALE:  2003 Chevrolet Silverado LS Extended cab. 5.3L engine with 240,000 miles. 4X4 with 4 wheel steering. $2200. 1992 Jeep Cherokee Laredo 4.0 engine with 211,000 miles passenger side damage. $500.  SOLD!  Call or Text 712-249-0762 for details.
FOR SALE:  36 inch vanity, asking price $90.  Call to discuss or view 713-208-5698 or 712-249-6795.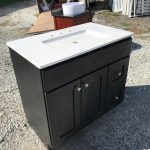 WANTED:  looking to buy a used exercise bike.  Phone 712-307-0879. FOUND!
FOR SALE:  2001 Dodge Ram 4×4.  Runs, but needs break work and , heater core, asking $1200.  Call 402-297-2142.