WEEK OF SEPTEMBER 21, 2020
September 21st, 2020 by Jim Field
HUGE GARAGE SALE: 1 1/2 miles North of the 5X80 Country Club on HWY 25 3455 Hwy 25 Casey IA 50048.  Friday September 25th 3 p.m-6p.m, Saturday September 26th 9 a.m-3p.m, Sunday September 27th 10a.m-2p.m.  New Avon, Some Antiques- Clock, Tables, Highchair, Nightstand, & Crystal Dishes, Indoor & Outdoor Holiday Decorations, Restaurant Booth, Fresh Jalapeno's, Lots of Cookbooks/Books, Homemade Wren Houses- Great For Gifts!  New Griddle in Box, A Lot Of Wicker Baskets- All Sizes, Large Boxes of NEW Bows, Boxes and Wrapping Paper, Miss Me & Rock Jeans, Sizes 26 & 27, Name Brand Clothes, Shoes, Purses and Belts, Jackets, Winter Coats, Vests, & Gloves, Women's Sizes 4-16, Men's Sizes M-XXL, Lots & Lots of Misc. Items!  Rain or Shine come visit us in the Morton Building.  Please Be Mindful of COVID 19 Guidelines.  Masks & Social Distancing Appreciated.
FOR SALE: Show chickens, make an offer, laying hens & rooster, make an offer in Atlantic. 249-9838
FREE: Canning & mayonnaise jars, quarts & pints. 250-1418. SOLD!
FREE: Walnuts. 400 W. 6th St., Atlantic.
FOR SALE:  Ingersoll-Rand heavy duty 1/2″ air impact wrench, works just fine, asking $50.  Also, King drill driver, 14.5 volt with extra battery and charger, works great, asking $30.  And, a heavy duty load binder, screw-type with ratchets and hooks for $45.  Call 712-304-4998 in Hamlin.
WANTED:  moped/scooter. 712-323-4890.
FOR SALE:  3 bar stools, light oak, swivel, asking $10 each.  Call 712-243-2412.
FOR SALE:  2006 Chevy 2500 Duramax  pickup, 182,000 miles, new tires, extended cab 4 door, cloth seats, serviced regularly at local dealer, some rust starting under the doors.  Asking $14,000.  Message, Call, or text 712-249-6979.
WANTED:  Used foam plant protectors, will pick up.  Call 243-4132.
FOR SALE:  Acorn stair lift. Used 6 months. Like new.  Asking $1,000. Call 712-579-6542.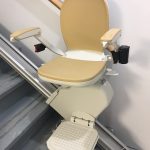 FOR SALE:   (3)-Five ft. Steel Fence Posts. $2 ea.  712-254-7989.
FOR SALE:  Trailer with fuel oil tank, made from an old Chevy pick-up bed.  Asking $200.  Call 712-323-4890.
FOR SALE: File cabinet $40 obo. 249-6891.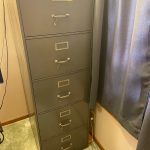 FOR SALE:  Large 3′ x 3′ picture $50.  In Atlantic 712-326-8669.
FOR SALE:  I have a maple end/side table for sale. Excellent decor for your living room or office. Hand crafted original. Asking $100.  Call Tim at 712-249-9242.