WEEK OF JUNE 29th
June 29th, 2020 by Stacie Linfor
FOR SALE: Craftsman electric weed-eater. $20. 712-254-3473.
FOR SALE:  Entertainment center $35.00.  Call 712-249-7173.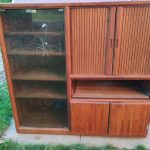 FOR SALE: 1) Coleman electric hand grinder. Needs attachment but is in case. $15. 2) Coleman multi-purpose pump with 20-foot lift hose. In the box. $10. Call 402-506-0787.
FOR SALE:  John Deere straight shaft weed eater, starts and runs well, $85.  Also, two 1/2″ air impact wrenches that work well for $45 each.  And, an Ryobi electric weed eater for $25.  Call 712-304-4998 in Hamlin.
WANTED:  DVD's of all 7 seasons of Adam 12, in good condition. 712-254-0414
FOR SALE:  Swim suit, new still has tags…. top size small, bottoms size med, asking $30.  Griswold 712-789-0479.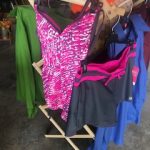 FOR SALE:  LEM Meat Grinder #12 size,  ¾ horse power.  Includes 1/8 plate, 3/8 plate,  stuffing plates and stuffing tubes. $300    Call 712.304.0179  We are located SE of Hamlin. , IA.  Ron Beymer.
FOR SALE:  LG portable Air Conditioner  $150 firm.  10,000 BTU Not sure it has even been used but we did plug it in and it worked fine. call 712.304.0179   Located SE of Hamlin Ron Beymer.
WANTED: Canning Jars; FOR SALE: Full size pickup topper, white, good condition; set of 4 tires on Pontiac rims, 205/55/R16, with a spare, less than 4,000 miles. 712-420-3016.
FOR SALE:  several different items, some pictured here, including board games, electric knife, etc..  Call 712-789-0479 in Griswold.
FREE:  I have a Tappan microwave it is big it is old and it works fine I got it when senior center closed my above stove microwave had quit now that it is replaced I will give this away to whoever needs it you will have to pick it up in Atlantic just call Linda at 712-249-1309 if no one answers please leave a message.  CLAIMED!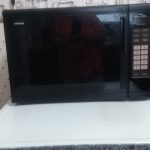 FREE: 1 kitten, 8 weeks old. Kittens have found a home. They are now looking for a home for the young mother. Black with white chest and green eyes. Is comfortable outdoors or indoors. Loving, smart, clean cat. Located in Brayton. 712-549-2272.
FOR SALE: 2 Sears Craftsman push mowers, both need work and do not run, 5 or 6 years old – $35 each obo. 712-254-0217 call in evening.
FOR SALE:  desk and swivel chair, $40.  Call 712-249-9650.
FOR SALE: 1) 2 sets of golf clubs with golf bag. One set is Northwestern brand the other is Delta, both are right-handed and include woods w/ covers, irons and putters. $50 each set. 2) 2 pair of brand new golf shoes. 1 pair are size 13M Footjoy. 1 pair size 12/13 Wilson white. $10 each pair. 3) 3 section hand pole trimmer with rope and saw blade. Asking $25. FREE: Zenith 25″ color tv, wooden console. w/ remote. Call 712-243-2860. Located in Atlantic.
MOVING SALE: 1403 Roosevelt Dr., Atlantic. July 1st & 2nd from 10 am – 4 pm both days.