WEEK OF JUNE 22, 2020
June 22nd, 2020 by Jim Field
FOR SALE:  John Deere straight shaft weed eater, starts and runs well, $85.  Also, two 1/2″ air impact wrenches that work well for $45 each.  And, an older Delta table saw, runs great for $100. SOLD! Call 712-304-4998 in Hamlin.
FOR SALE:  Black & Decker 10″ 3000 RPM waxer-polisher, $25.  Float tube fins, Creek Company, $25.  Bass Pro fry kit, $25.  Call 712-250-0066.
FOR SALE:  Curt brand Class 2 Hitch, 1 1/4″ receiver fits LaCrosse, Regal, XTS, Impala and Malibu vehicles.  Rated to 3,500 lbs gross trailer weight and 350 lbs. tongue weight.  Open back receiver for easy cleaning.  Made in the USA.  Asking $100/OBO.  Call 712-789-2803.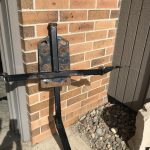 FOR SALE: 2008 heavy duty, Ford 150, V6. $2,500. 712-323-4890.
FOR SALE:  utility trailer, 7 1/2′ by 5 1/5′, asking $666.66 cash.  Call Don 712-254-0505.
WANTED:   Looking for a good quality meat bandsaw.  Please call 712-304-0178 if you have one for sale.
FOR SALE: Men's mountain bike, older Huffy, 26″, big round seat. $20. 402-506-0787 (Lewis)
FOR SALE:  DeWalt 3/8" adjustable clutch drill driver with case.  Also, Sears Craftsman 16" scroll saw.  And, small tool chest, measures 17" x 12.5" x 10" with flip up top and 3 pull out drawers.  Make on offer on any of these items.  Call 243-3048.
FOR SALE: 8 drawer file cabinet, drawers are full suspension, letter size. $40; FOR SALE: love seat, beige $20. 712-243-5447.
FOR SALE:  This is an older Craftsman table saw with home made stand and drawer. Needs blade. $50. Pick up in Atlantic.  Call 316-772-1099.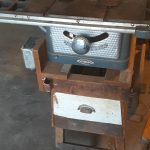 FOR SALE:  Girls 10 speed bike, Huffy brand, has light, good tires and soft seat.  $45.00 Firm.  Good bike! 712-249-6835.  SOLD!
FOR SALE:  Big Mow mower or ride king and 3 weed eaters and one leaf blower, ALL FOR $180.00 CASH.  Call 712-254-0505.
REHOME: 5 month old female lab, papered, all shots, house broke, loves kids. 712-579-6068 (Audubon)
FOR SALE: Sioux grain bin 30 ft. diameter. Completely dismantled.  Good condition. $3,500.00   Phone #712-784-3693  or #712-249-5909.
FOR SALE:  Harry Ferguson Tractor 1952 TO20. Needs to be restored  $400.00  Phone# 712-784-3693 or #712-249 5909.
FOR SALE:  blue gray kittens, mother is an awesome mouser. 712-579-1981.
FOR SALE:  27 inch 10 speed bicycle. Asking $40. Call: 712-249-6202.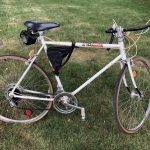 WANTED:  I am looking for an experienced painter to paint a cement basement floor and cinder block walls next week.  Text 249-2994 if you are interested.  FOUND!