Reminder: The (Atlantic) Produce in the Park online store is now open!
June 1st, 2020 by Ric Hanson
A reminder: The Produce in the Park online store is now open! Market Manager Brigham Hoegh says "Customers who place orders through the store by Tuesday night will get to pick up their orders drive-through style on Thursday (June 4), from 3:40-to 6-p.m. Hoegh says "This is a great opportunity to keep physical distance and still support local food."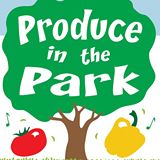 The online store can be found at www.produceintheparkatlanticiowa.com or by visiting @ProduceInThePark on Facebook.  This new purchasing option allows customers to spend time browsing items and pick up purchases without coming into contact with other customers. This feature is being implemented to help customers keep distance during COVID-19. Produce in the Park has historically served as a community-gathering place, providing live music, activities, yard games with Parks & Rec, and more. However, in order to mitigate the spread of COVID-19 the Governor has prohibited Iowa farmers markets from allowing musical performances, children's activities, contests and other entertainment, or organized activities. Common seating areas are also prohibited, and customers and vendors must follow public health guidelines regarding distancing and hygiene.
In addition to the online pre-ordering system, Produce in the Park is introducing a number of changes to keep customers and vendors safe, and to comply with the Governor's requirements for farmers markets. Produce in the Park is requesting customers' patience and support in keeping the market as safe as possible for all customers and vendors.
Customer Requests:
• If you are ill or have been in the past three days, PLEASE DO NOT attend the market.
• Masks are strongly encouraged.
• Only 1 person per household should attend the market.
• Please maintain a distance of six feet between yourself and all other people at the market.
• Please do your best to make arrangements for children under the age of 16.
• No pets (service animals exempt).
• You will not be able to handle products. Please maintain 6 foot distance from vendors & other customers, and
point to what item you would like. The vendor will select and bag for you.
New Market Set Up:
In order to keep customers and vendors safely distanced, Produce in the Park is rearranging vendors such that all
vendors will be set up along 6th Street between Poplar and Chestnut. Pre-order drive-through customers will enter the
market from Poplar Street, and walk-up customers are asked to park along the East side of the park on Chestnut street.
Produce in the Park Dates and Times:
• Produce in the Park is open Thursdays from 4:30-6:30 PM in the Atlantic City Park, 10 W 7th Street. From June 4
through September 24.
• Pre-market drive-up shopping is available for at-risk customers from 3:30 to 4:30 PM. During this hour,
customers at high risk of COVID-19, who are unable to shop online, can drive through the market and pay with
cash or check without leaving their vehicles. This service will be offered first come first served.