WEEK OF MAY 18, 2020
May 18th, 2020 by Jim Field
FOR SALE:  6 foot fiberglass step ladder, OSHA approved, $25.00.  Also, new light weight wheel chair, $25.00.  Call 712-249-3173.  SOLD!
FOR SALE: 1) 2 sets of golf clubs. One set is Northwestern brand the other is Delta, both are right-handed and include woods, irons and putters. $50 each set. 2) 2 pair of brand new golf shoes. 1 pair are size 13M Footjoy. 1 pair size 12/13 Wilson white. $10 each pair. 3) 1991 Ford Lariat 1/2 ton 4WD, manual transmission, brown metallic with new tires, brakes, belts, hoses, leaf springs, starter/alternator, thermostat, new head, muffler, aluminum crossover tool box, 2 side mounts on left & right, tail pipe and tailgate, everything is in good working condition. Asking $2500; 3 section hand pole trimmer with rope and saw blade. Asking $25. Call 243-2860. FREE: Zenith 25″ color tv, wooden console. w/ remote. Call 712-243-2860.
WANTED: Mowing jobs, smaller yards, just has a push mower and weed eater, $10-$20 a yard. 712-243-2860.
FOR SALE:  5 horse collars for $15 each.  4 2-man saws for $10 each.  Call 712-323-4890.
FOR SALE: 2 Samsung Galaxy cell phones. Galaxy S7 for $175. Galaxy S4 for $50. Like new, have been in case entire lifespan. Work fine. Would be glad to send photos if wanted. Call 515-971-8410.
FOR SALE: Tearing down an old farmhouse and have some items to sell from it. Combo windows that someone could come take out for $20 each. Admiral refrigerator and Admiral gas range, best offer on each. Indoor portable AC unit, tube goes to a window for operation, $50. All kinds of other stuff in the home that needs to go so you can inquire. 712-254-0321.
WANTED: Looking for electric metal shears for cutting tin. Call 712-304-0794.
FOR SALE: Burnet Buck Commander bow. Includes a bow scope, red head case, bolts, lighted bolt finders, drawstring and misc. items. Like new. $600 for everything or will trade for an atv. 712-242-8434.
FOR SALE:  two metal four-drawer file cabinets, excellent condition. One is brown, the other tan. Asking $50 each. Call or text 712-249-2447 or email casscgs@gmail.com Used by Cass County Genealogical Society. SOLD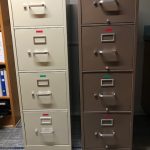 FOR SALE:  Abstract textured canvas wall art. 35×70″. $50.  Framed abstract 24×51″ $30.  Framed green double matted cows and herder by the mountain lake 31 1/2x 25 1/2″. $20.  Call 712-249-7106.
FOR SALE:  Vintage harvest table. 28 3/4″ wide, 29 1/2 high, 6'11 1/4″ long. Once used by Anita Girl Scouts. $280.  Brass pole lamp with shade. Switch for main milk glass shaded center light and switch for 3 candelabra lights. $70.  Vintage oil lamp converted to electricity. Beautiful pink glass base and white glass shade. Small chip on top rim of shade. $225.  Call 712-249-7106.  SOLD!
FOR SALE:  Heavy duty load binder in good shape, $50.  Ryobi electric weed eater, asking $25. Call 712-304-4998 in Hamlin.
FREE:  5 gallon water cooler.  Call 712-249-9132.
FOR SALE: Air horn for a diesel truck, brand new, sounds like a locomotive. $50. 712-323-4890. SOLD!
FREE:  A truckload of pallets.  Call 712-243-9132.
FREE:  A futon with top pad.  Call 712-243-9132. SOLD!
WANTED:  aluminum or fiberglass pick-up topper for a 2000 Ford Ranger pick-up in good condition, 6′ bed, call 712-778-2792 if no answer leave message.