WEEK OF MAY 11, 2020
May 11th, 2020 by Jim Field
FOR SALE: 1) 2 sets of golf clubs. One set is Northwestern brand the other is Delta, both are right-handed and include woods, irons and putters. $50 each set. 2) 2 pair of brand new golf shoes. 1 pair are size 13M Footjoy. 1 pair size 12/13 Wilson white. $10 each pair. 3) 1991 Ford Lariat 1/2 ton 4WD, manual transmission, brown metallic with new tires, brakes, belts, hoses, leaf springs, starter/alternator, thermostat, new head, muffler, aluminum crossover tool box, 2 side mounts on left & right, tail pipe and tailgate, everything is in good working condition. Asking $2500; 3 section hand pole trimmer with rope and saw blade. Asking $25. Call 243-2860. FREE: Zenith 25″ color tv, wooden console. w/ remote. Call 712-243-2860.
FOR SALE:  several steel and aluminum 4′ tall livestock gates in various lengths.  Have probably 18-20 of them, asking $50/choice or $500 for all.  Also a never-used 210 gallon poly tank with fittings.  Asking $125 cash,  Call 712-243-2408 and leave a message if there is no answer.
FREE:  for those who deliver the Des Moines or Omaha newspapers…plastic sleeves to cover the papers so they don't get wet.  Call 712-243-2344.
FOR SALE:  4 deck chairs.  As pictured and still in boxes. 2 per box.  $54 per box. (712) 254-9154 in Atlantic.  2 remaining!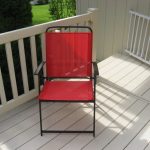 FOR SALE:  Charbroil Gas Grill. 1 year old. Works Great. Tank not Included. $50.  712-250-0266.  SOLD!
FREE: 3 pc beige sectional, good condition, 3 years old. 250-8341.  GONE!
FOR SALE: 1998 Jayco 30′ camper. Asking $4,600. Nordic Track CTX circuit training exerciser, like new, $200. Call 712-268-2609.
FOR SALE:  2 chairs $25 each. Cash only. 712-254-0539.
WANTED: Rhubarb. 243-7786.
FOR SALE:  Antique treadle sewing machine.  Has been refurbished and is in good condition.  Asking $50.  Call 712-779-3610 in Massena.
WANTED: Looking for someone to mow a small yard in Atlantic. One section of yard isn't flat and wouldn't work for a rider. Call 712-249-2033.
FOR SALE: Two 1/2″ Ingersoll-Rand air impact guns in good condition, asking $45 each. SOLD!  Ryobi electric weed eater, asking $25. Call 712-304-4998 in Hamlin.
WANTED: Mowing jobs, smaller yards, just has a push mower and weed eater, $10-$20 a yard. 712-243-2860.
FOR SALE:  5 lawn boy mowers + 4 more mowers. need work, $60.00.  Call 712-254-0505. SOLD!
FREE:  a futon in good condition with cushion.  Call 712-249-9132.
FOR SALE:  5 horse collars, three are smaller and two larger, asking $15/each.  Air horn for a large truck, asking $75.  Also, firewood to give away.  Call 712-323-4890.
WANTED:  We are still looking for an inexpensive decent used car. Ph. 712-254-6842.
FOR SALE: Lawmower – Ariens 1740 zero turn, 42″ cut, 17 hp Kohler engine, 392 hours. 712-304-2759. SOLD!
FREE: A large number of tomato cages to give away. Had to give up gardening due to age. Call 712-243-2493. GONE!
FOR SALE: Toro Personal Pace, Super Recycler, Self Propelled Lawnmower with bagger with Honda engine $50. Call 712-249-9207.  SOLD!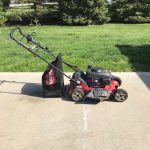 FREE:  to a good home 5 adorable, playful kittens, 6 weeks old, 2 black, 2 grey striped and 1 yellow striped.  Home phone:  712-563-3344, cell 712-304-5443.
FOR SALE:  We have 2 baby geese hatched on the 1st of May.  They will be white and are the geese you get at farm stores. Would love to see them go together.  $8.00 each. We are located SE of Hamlin.  Call 712-304-0179.  SOLD!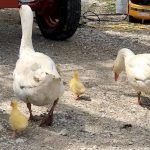 WANTED: Looking to buy canning jars. Call 712-420-3016.