WEEK OF MARCH 9th
March 9th, 2020 by Jim Field
FOR SALE:  20″ push mower, runs fine, $60.  Call 712-304-4998 in Hamlin.
FOR SALE:  4 Noble heavy duty 6′ harrow sections, like new.  Asking $400 or best offer.  Also, Central Pneumatic Earth Quake 3/4″ professional air impact wrench, new in the box.  Asking $135.  Call 712-799-4794 in Harlan.
FOR SALE:  I have 28 collector dolls with stands for sale, excellent condition, no 2 alike….am asking $60.00 for all, have more pictures that I can send if interested. Call or text 865 963 7499.  Anita area.  SOLD!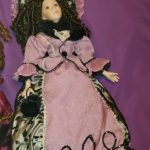 WANTED: Triple wall metal chimney sections to attach to a wood burner. If you have new or used sections call 712-789-1036.
FOR SALE: 1) A number of sets of 16″ tires. Some like new, some with about 5,000 miles on them, and some about 1/2 tread. $5-$10 each for the older ones and $50 each for the newer ones. 2) 4 brand new in the crate Pella Window brand full size sliding glass doors. Different styles and colors. Quality double pane, argon sealed windows. $300 on down for each. Call 712-304-2587.
FOR SALE: Treadmill, 3 years old, good shape, folds up. 249-3807.
WANTED:  Outdoor toys in good condition for little boys. Little Tyke, etc. Please call or text 712-254-1239.
FOR SALE:  $10 shelf, 23 1/2″ Height, 9 1/4 top ledge.  712-789-0479 Griswold.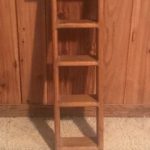 FOR SALE:  four 2-man saws for $10 each and 5 horse collars for $20 each.  Call 712-323-4890.
FREE:  44 inch Sony TV with stand. 712-249-7296.  CLAIMED!
FREE:  For pick up older box springs (full/double) bed size.  Items are located in Exira.  Phone 515-681-5997.
FOR SALE:  Larson Storm Door Windows  – Three of them and all different sizes with white frames.  Will need to call for sizes.  Good condition. – $4 each.   Items are located in Exira.  Phone 515-681-5997.
FOR SALE:  Brand new Chevy/GMC tailgate.  Will fit 99-05.  $400.  712-292-0576.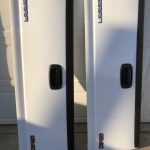 FOR SALE:  2016-2018 Chevy Silverado Crew cab Front seat Custom made seat covers, $100.  Call 712-249-1939.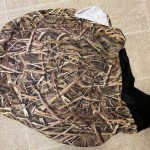 FREE TO GOOD HOME:  I have a black and white cat very lovable indoor and outdoor cat stays in yard call 712 249 7429 if interested hes fixed up to date on shots also litter trained.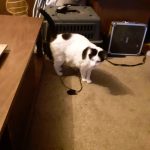 WANTED:  6 x 10 dog kennel or similar size. Email cheri62c@gmail.com.
FOR SALE:  I have several tables here for sale. The cream colored one with design is $50. The yellow table and chairs is $150. And the gray one is $75. The cedar tree slice table is $45. Contact me at 712-249-9242.