WEEK OF FEBRUARY 10th:
February 10th, 2020 by Jim Field
LOOKING FOR GOOD HOME: 2 Chihuahua puppies, female is brown with long hair, male is white with a bit of tan, all shots up to date. 789-9385.
FOR SALE: 5 piece place setting of stoneware dishes for 12, medium blue trim, excellent condition. $25. 712-235-2854 (Harlan)
WANTED: Shower chair. 249-9132.
WANTED: 2 or 3 bedroom house,  2 bath to rent in Atlantic. 243-3350.
FOR SALE:  IH Farmall 300 toy tractor.  1/16th Scale.  Like new condition.  $25  712-250-0266.  SOLD!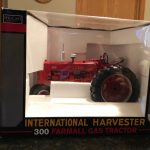 FOR SALE:  Buffet – measures 18″D x 50″L x 33″H, $30 – slight damage on finish on top ( in pic ), You will have to pick up.  Located near Atlantic.  (see Pictures).  Call 712-249-9824.  SOLD!
AVAILABLE:  Rehoming Cats.  Adult cats, all between 8-11 years old.  All have been neutered/spayed.  The ideal home will be quiet and no other pets.  These are older cats, and with the exception of the black short haired female, are content to lay in the sun daily.    Will most likely take some time to acclimate.  THESE ARE NOT OUTDOOR CATS.  1 Yellow Long hair male, 1 Gray Tabby Long hair female, 1 Black Long hair female, 1 Black Short hair female, 1 Dilute Tortie female, 1 Black/White Tuxedo Male.  Call 712-249-9824.
WANTED:  a meat grinder.  Call 712-579-1981.
FOR SALE:  Golden retriever puppies and an adult.  Call 712-579-1981.
FOR SALE:  Glass TV stand with 3 glass shelves (it is heavy).  Measures 42″ long x 22″ high x 19″ wide.  Asking $30 (reduced) or best offer.  Call 249-2591 in Atlantic.