WEEK OF JANUARY 6, 2020
January 6th, 2020 by Jim Field
FOR SALE: 2 pair of brand new men's jeans for sale.  They are size 34 x 30.  $10 each.  Purchase price was $19.95 .   712 764 4391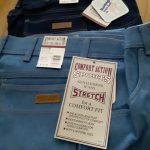 WANTED: Bach Stradivarius or Yamaha Zeno trumpet. 712-482-6863
FOR SALE: Approximately 30 lbs. of 2″ rubber washer nails, used for roofing. May be willing to deliver in the area. $25. Call 712-789-1036.
FOR RENT:  A trailer house with a big lot in Lewis. Utilities kept in his name so no deposit, gas & lights on budget billing. Call 712-249-6729.
FOR SALE:  6 Relatively New Tires…2 Michelin Ice X-Ice Snow 215/SSR17 Tires…2 Michelin Defender 215/55R17 Tires…2 Michelin X-Ice Snows 215/60R16 Tires.  New approximately $140 per tire, asking $70 per tire.  Good Tread – available for viewing.  Call anytime (712) 249-5687, ask for Dave, if not available leave message.  Tires are in Brayton area.
FOR SALE:  glass top stove for $150 and refrigerator for $100.  Prices reduced!  Call 712-249-9132.
FOR SALE:  5 horse collars for $20 each and a 4-stage cylinder with tank for a dump truck for $100.  Call 712-323-4890.
FOR SALE:  Trust Gaming Headset $20.00 : New price was $45.00 Lightweight & Ventilated, plugs into game controller & your computer, speaker Units 40MM. You can call: 712-249-0077. SOLD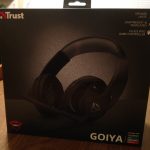 FOR SALE:  1999 Cadillac SLS with 189,000 miles, heated leather seats, new shocks.  Would make a good car for a student.  Asking $800 or best offer.  Call 712-304-0880.  Located in Audubon.
WANTED:  an AM/FM stereo with CD and speakers.  Call 712-243-3350 in Atlantic.
FOR SALE: 3 male chihuahua puppies. Call for information 712-789-9385.
WANTED:  a used washing machine for an elderly person in a efficiency apartment.  Just looking for something that works, don't need all the bells and whistles.  Will pay cash.  Call 712-789-1036.  FOUND!
FOR SALE: 4 stage hydraulic cylinder for dump truck with tank – $100; brush guard bumper, fits Ford F350 – $200. 323-4890.
FOR SALE:  Item 1. (1) PS4 game console w/duelshock controller (1) black 9 games shown in picture. For console and games $350.00.    Item 2. (1) Nintindo 3DS XL Excellent condition. Don't use anymore. Mario 3D Land and Mario Kart 7 included. $100.   Call or text (515) 446-9251.
FOR SALE:  I still have the igloo style dog house for sale, $25 cash only.  712-249-9662. SOLD!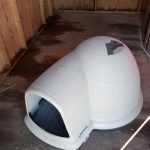 WANTED:  Pre-2012 model Apple MagSafe computer power adapter.  712-243-7747 Ask for Bob.
FOR SALE:  Baby moon antique Chevy hubcaps.  Five 7 inch for $75.  One 14 inch for $15.  Call Merlin at 712-243-3059.