Jones leads Lady Vikes to win over Tri-Center
January 14th, 2020 by Chris Parks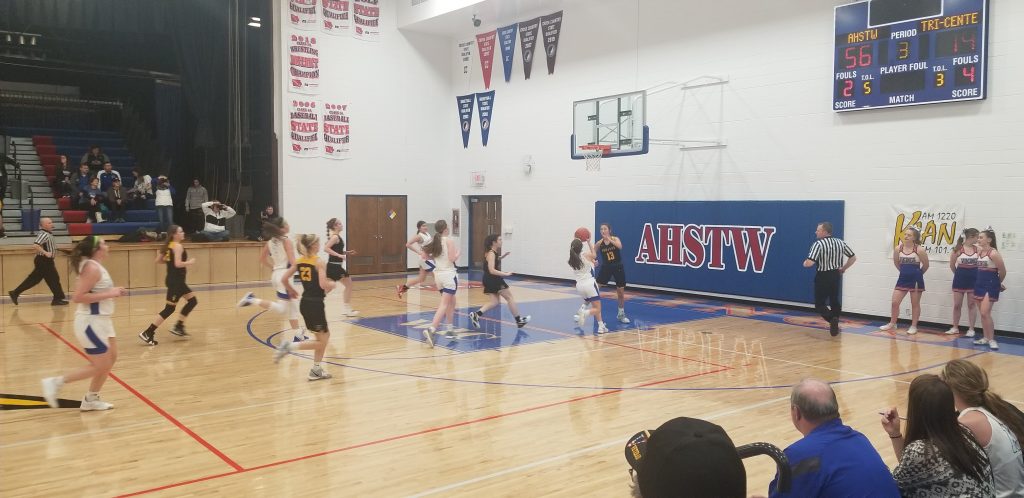 The AHSTW Lady Vikes basketball team picked up a Western Iowa Conference win over Tri-Center 68-21 on Monday night. Kailey Jones had a monster night in the post for AHSTW, finishing with 29 points to lead all scorers. Lady Vikes Head Coach Steve Sauvain said getting the ball inside was part of the gameplan.
The game was tight for a few minutes early on but once the defensive pressure amped up for AHSTW they started to force some turnovers and pull away. A 21-point run at the end of the first quarter gave AHSTW a 30-6 lead by the end of the first quarter and the pushed the lead to 30 by halftime. All of the scoring for AHSTW came from 4 starters and they all finished in double figures. Coach Sauvain said it was great to get that type of production.
Claire Denning finished with 15, Kinsey Scheffler had 14 and Claire Harris dropped in 10 as the Lady Vikes improve to 10-1 on the season. They will travel to face Riverside tonight.
Tri-Center was led by 6 points from Presley Pogge. The Trojans fall to 2-8 and face a tough road game at Logan-Magnolia tonight.