WEEK OF DECEMBER 30th
December 30th, 2019 by Jim Field
FOR SALE: 1) Glass top stove, $200. 2) Fridge, $200. Call 712-249-9132.
FOR SALE:  5 horse collars, asking $30 each.  A brand new tool box with chrome tread plate, asking $75.  Call 712-323-4890.
FOR SALE:  Electric wheelchair, larger size, works well, asking $350.  Call 712-250-1769 and ask for Jim.
FOR SALE: 1) 4-tires 205/70/R15 Goodyear all-season, 1/2 tread on 5 bolt Buick rims from a '95 Buick, $80 for all. 2) 5HP Briggs and Stratton horizontal shaft engine, runs fine, $40. Call 712-304-4998 in Hamlin.
FOUND:  a dark-colored cat wandered in last night at 1101 Roosevelt in Atlantic.  The cat is fed and sheltered for now due to the weather conditions.  But, a home for the cat must be located.  Please stop by if this is your cat or if you would like to adopt the cat.
FOR SALE:  2013 Dodge Dart, Aero Sedan 4-door.  Blue w/ black cloth interior.  New tires with full size spare.  Fresh oil change.  124,000 miles.  Asking $6,000 or OBO.  Call 712-789-1947 for more information and to view vehicle.
WANTED:  an AM/FM stereo with CD and speakers in good condition.  Call 712-243-3350.
FOR SALE:  4- 10×6 panels of galvanized dog kennel and igloo style dog house.  All in excellent condition. $200 cash only. Call 712-249-9662. SOLD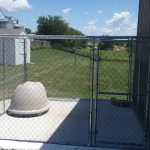 WANTED: Firewood. Located in Griswold – 402-391-4152.
WANTED: Old Volkswagen van, doesn't have to run. Offering a $250 finders fee! 620-910-7257.